Chinese Badminton Association President Zhang Jun recently told Xinhua that Team China's only goal in the upcoming Sudirman Cup is to defend their title.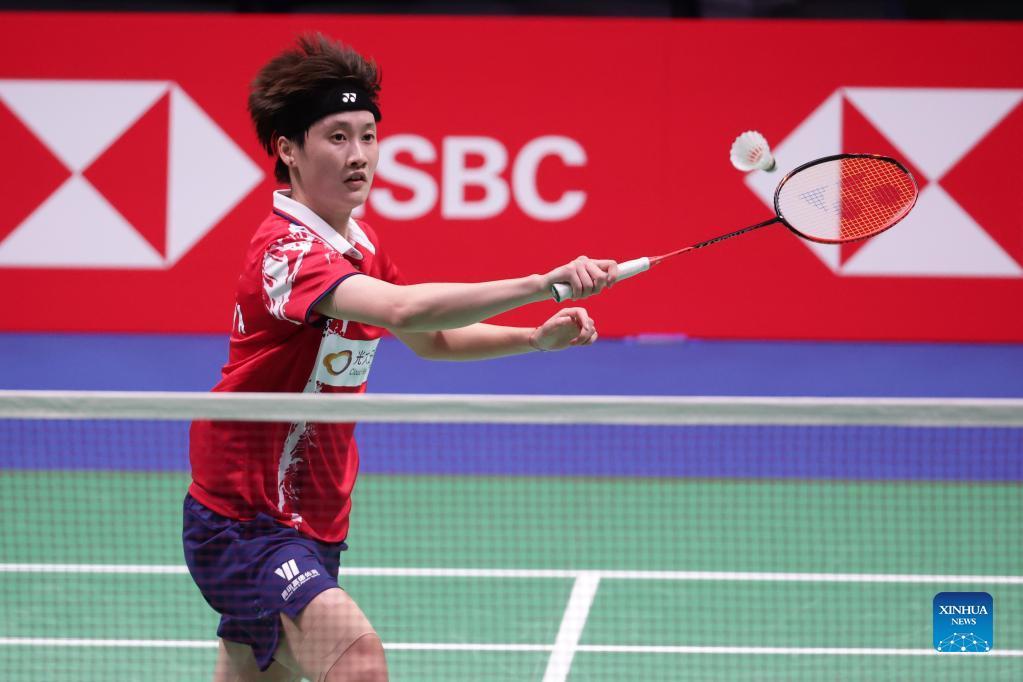 China's Chen Yufei competes against Thailand's Busanan Ongbamrungphan in the women's singles competition during the group A match between China and Thailand at Badminton Sudirman Cup 2021 in Vantaa, Finland, Sept. 29, 2021. (Photo by Matti Matikainen/Xinhua)
There will be 16 teams competing in the 2023 Sudirman Cup, with China in Group A alongside Denmark, Singapore, and Egypt. Zhang believed the group was a good draw for China, but Chinese players must be prepared for the challenges in the knockout stage.
"The opponents in this group may not be powerful, but we will definitely meet strong teams after advancing, so we have to be prepared for the toughest in every match," Zhang said.
China, the biggest winner in the history of the Sudirman Cup, has topped 12 times in the past 17 editions. The 2023 tournament is being held in Suzhou, and Zhang said that as the host, China will strive for the title.
"Our goal is definitely to defend the title; we are going to strive for the title, there is no doubt about it."
Zhang stated that the Chinese team is currently under the dual pressure of being the host and defending the title, but the players must have the ability to adjust their mindset.
"When facing the pressure, we must look for the secret of winning, and research our main opponents. In addition, we must be brave enough to fight," said Zhang.
"Chinese players must forget about their previous wins and losses, adjust their mentality well, and not be conservative because they are the defending champions," the Chinese Badminton Association chief added.
The Chinese team for the Sudirman Cup has a strong lineup, including Olympic champion Chen Yufei, world champion Shi Yuqi, and competitive pairs Zheng Siwei/Huang Yaqiong and Chen Qingchen/Jia Yifan.
According to Zhang, Chinese men's singles are currently "relatively weak," but Shi and youngster Li Shifeng are recently in good form, and they both have chances to beat Denmark's Viktor Axelsen.
However, Zhang had some concerns about women's doubles. "Our women's pair has always been number one in the world, but last year at the Uber Cup, they lost points. Their ranking is too high, and I am worried that they are carrying pressure."
The result of the Sudirman Cup might affect the qualification for the Paris Olympics. Zhang, therefore, introduced the Chinese team's goals for their preparation for next year's Olympic Games.
"Avoiding injuries is the priority for us; the second is to increase stability in technique and reduce errors; and the third is to increase fitness," said Zhang.
"The young players in the Chinese team are all very good but lack experience. So we will give them more opportunities and get them into the race for Olympic qualification," he added.