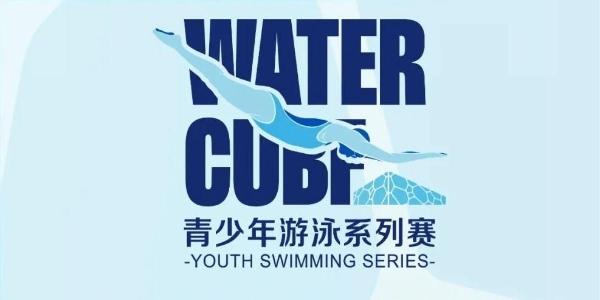 A poster of the 2023 Water Cube Youth Swimming Series [Photo provided to China.org.cn]
The National Aquatics Center in Beijing has planned two swimming competitions for teenagers this year, aiming to boost interest in sports across the city and nationwide while creating a platform for young athletes to interact.

The first event of the series, the 2023 Water Cube Youth Swimming Open, is scheduled to take place from May 27 to 28 at the venue's Olympic Competition Hall. The competition anticipates the participation of 1,867 young athletes aged 7-18 from 77 teams across the country.
To ensure the athletes are in optimal condition for the competition, the venue has opened its warm-up pool from May 22 to 26 for training purposes.
Many of the venue's Summer Olympic-level facilities will also be utilized during the competition. Among these, a precise electronic timing and scoring system will be used to record swimming results accurately. These results will also be uploaded to a cloud platform.
The second part of the swimming series, the Water Cube Youth Short Course Swimming Invitational Tournament, is scheduled for September.
Facility Details:
2008 Beijing Olympic Games Swimming Competition Venues.
Indoor heated swimming pool, 50 meters in length.
AQI facility: The Water Cube is equipped with a fresh air system.
Ozone treated.
Contains 10 lanes.
Water depth: 3 meters.
Electronic timing system:10-lane display scoreboard with touchpads at both ends.