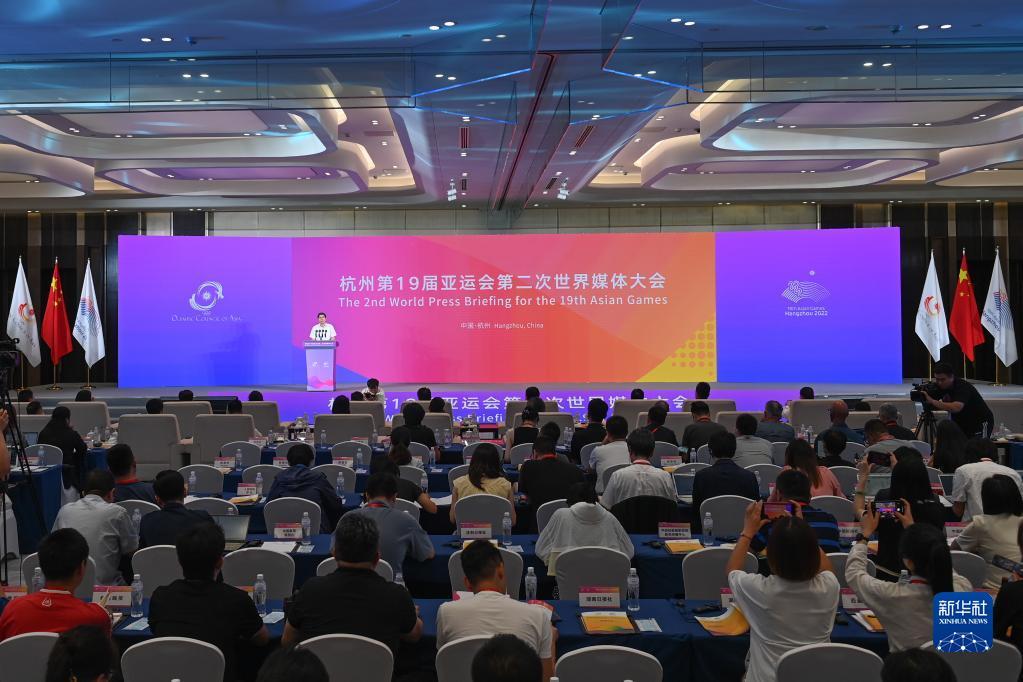 The second World Press Briefing for the 19th Asian Games is held in Hangzhou, Zhejiang province on Wednesday. [Photo/Xinhua]

The second World Press Briefing for the 19th Asian Games Hangzhou 2022 opened on Wednesday in Hangzhou, the capital of East China's Zhejiang province.

The purpose of this conference is to brief the media at home and abroad on the progress of the latest preparations for the Hangzhou Asian Games, and to help the media better understand the services and facilities provided by the Hangzhou Asian Games Organizing Committee for media operation during games time.
Information concerning the competition schedule, competition and training venues, and press operations were unveiled during the event.
The organizing committee and representatives of media at home and abroad will also exchange ideas about media arrivals and departures, transportation and logistics services, catering and accommodation, and press accreditation.
During the two-day visit, delegates will also visit Hangzhou Olympic Sports Center Gymnasium, the Olympic Sports Center Main Gymnasium Sports Swimming Pool, the tennis finals hall (Small Lotus), the Media Village, the Main Media Centre, and other venues.