China's table tennis rising star Wang Chuqin became the new world No. 1 in the men's singles category, as the International Table Tennis Federation (ITTF) released its latest world rankings on Tuesday.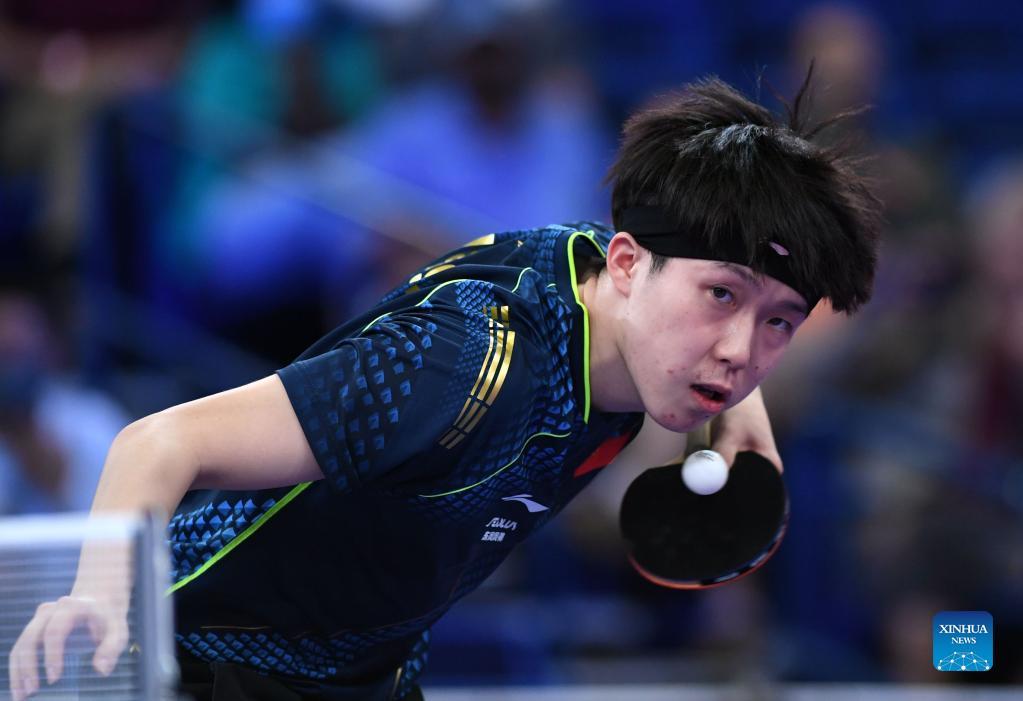 Wang Chuqin competes during the men's singles round of 32 match between Togami Shunsuke of Japan and Wang Chuqin of China at 2021 World Table Tennis Championships Finals in Houston, the United States on Nov. 25, 2021. (Xinhua/Wu Xiaoling)

Wang's compatriot Fan Zhendong had been top for 142 consecutive weeks. With the ITTF world ranking points from Singapore Smash 2022 expiring, 23-year-old Wang claimed top spot from Fan.
"This achievement marks a historic moment in Wang's remarkable journey, highlighting his exceptional talent and unwavering pursuit of greatness," read an article on the ITTF website.
The duo formed a leading Chinese trio along with veteran Ma Long in the men's world rankings. Lin Gaoyuan, newly-crowned champion at the World Table Tennis (WTT) Contender Zagreb, rose to sixth, ahead of fellow Chinese paddler Liang Jingkun in seventh.
Other men's world Top 10 players include Japan's Tomokazu Harimoto, Brazilian ace Hugo Calderano, Jang Woo-jin of South Korea, Slovenia's Darko Jorgic and Lin Yun-Ju of Chinese Taipei.
On the women's side, Sun Yingsha, Wang Yidi, Chen Meng, Wang Manyu, Chen Xingtong and Qian Tianyi claimed the top six positions for China, with Wang Yidi climbing two spots to a career-best second.
Female paddlers ranked seventh to tenth are Japanese duo Mima Ito and Hina Hayata, South Korean teenager Shin Yu-bin and German veteran Han Ying.