Napoli started their title-defense campaign on Saturday as they kicked off the 2023-24 Serie A season with a 3-1 comeback victory over Frosinone, while Inter also registered an opening win after beating Monza 2-0.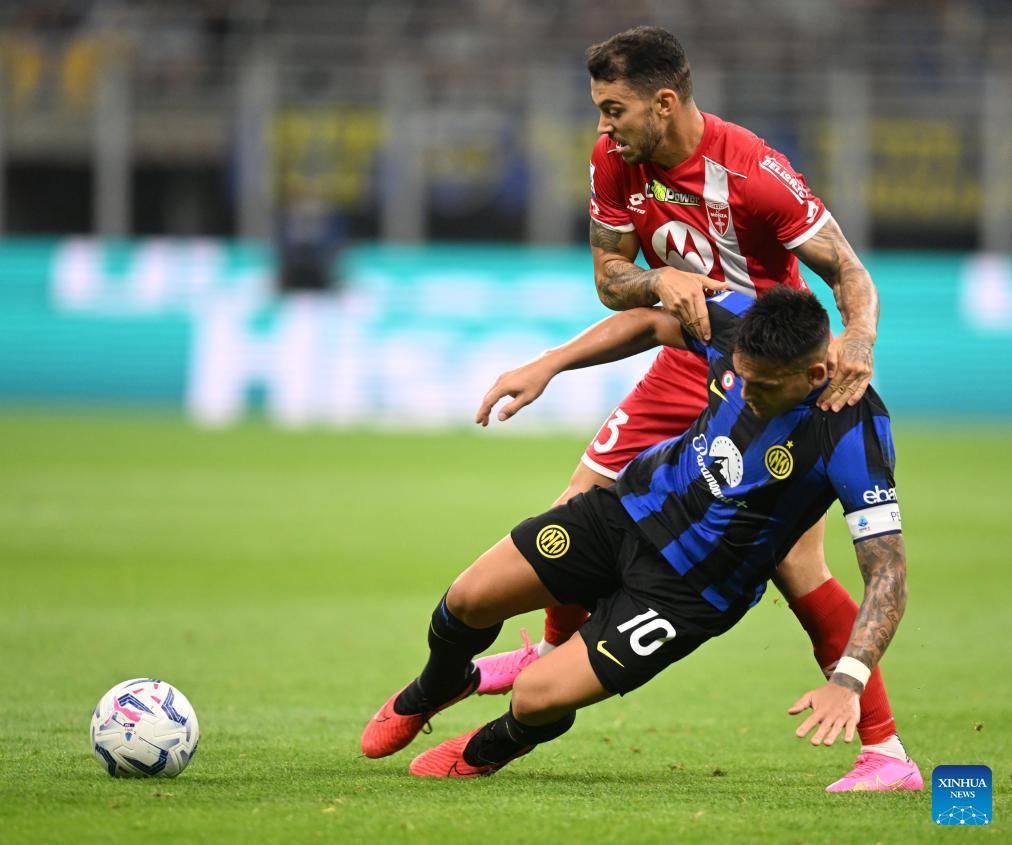 FC Inter's Lautaro Martinez (R) vies with Monza's Pedro Pereira during a Serie A football match between FC Inter and Monza in Milan, Italy, on Aug. 19, 2023. (Photo by Daniele Mascolo/Xinhua)
The Partenopei claimed their first Serie A champion in 33 years last season but found themselves on the back foot just seven minutes into the game as Abdou Harroui converted a penalty to give the newly-promoted an early lead.
The defending champion pulled back on level terms in the 24th minute as a rebound kindly fell for Matteo Politano to hit in a missile out of the box.
The away side turned around the game before the break when Giovanni Di Lorenzo rolled across from the right and the best scorer of last season, Victor Osimhen opened his account by sweeping it home.
Osimhen got his second in the 74th minute as the Nigerian was sent clear to beat the goalkeeper one-on-one.
Also on Saturday, Inter entered into the new season by hosting Monza at San Siro. Lautaro Martinez's tap-in on Denzel Dumfries' cross in the 8th minute put the Nerazzurri in front and in the second-half new signing Marko Arnautovic provided another assist for the Argentine to slide it in at the back post.
Elsewhere, Fiorentina dominated Genoa 4-1 while Hellas Verona edged past Empoli 1-0.