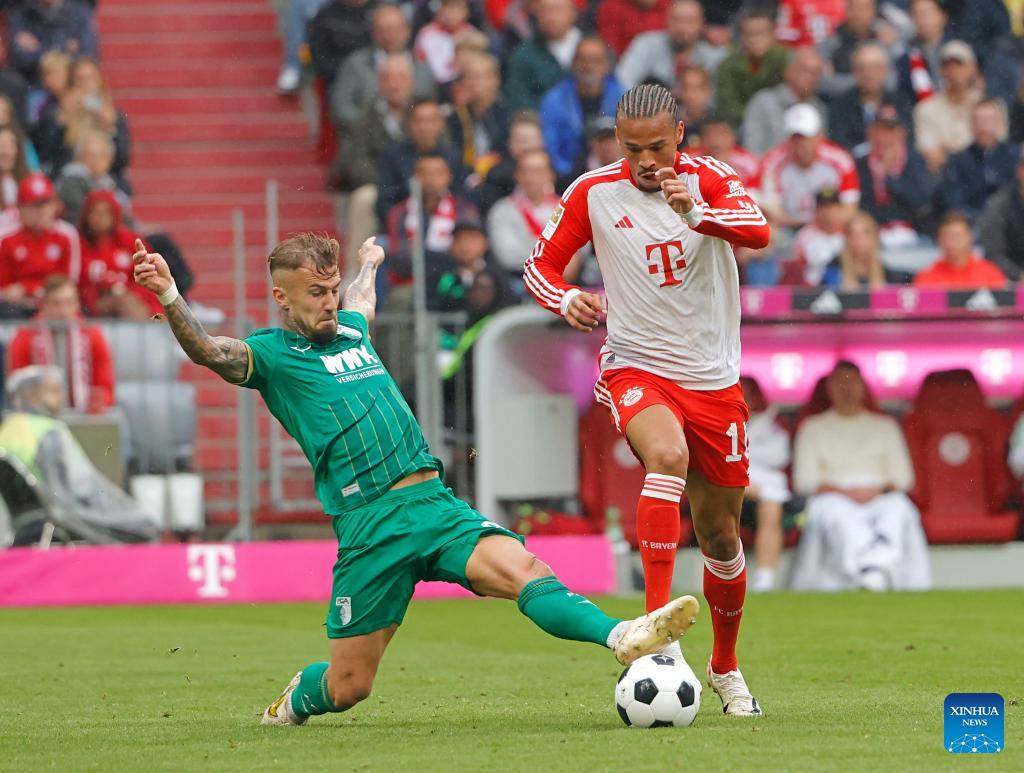 Harry Kane's double was instrumental in Bayern Munich's 3-1 win over a tenacious Augsburg at the culmination of the Bundesliga's second round on Sunday.

Playing in front of their home fans, the German heavyweights dominated possession but initially found it hard to penetrate Augsburg's disciplined defense.
Surprisingly, Bayern's first goal came with a little help from Augsburg's Felix Uduokhai, who inadvertently redirected a blocked shot from Leroy Sane into his own net around the 30-minute mark.
In a further twist, Augsburg inadvertently set up Bayern's second. Niklas Dorsch committed a handball in the box, presenting Kane with an opportunity. The Englishman confidently converted the 40th-minute penalty.
Kane, quite active throughout, could have extended the lead to three just four minutes into the second half, but he shot over the bar from a favorable position.
Bayern's pressing continued. Finn Dahmen thwarted Serge Gnabry's threatening header, and shortly after, Dayot Upamecano's close-range attempt was cleared off the line by Elvis Rexhbecaj.
The game's outcome became certain in the 69th minute. Bayern's recent signing Kane delicately chipped the ball over Dahmen, capitalizing on Alphonso Davies' precisely delivered through ball.
Augsburg, however, remained defiant. They narrowed the margin to 3-1, courtesy of a spontaneous goal by Dion Drena Beljo.
"Really good win, first league win in our stadium. We created a couple of chances that could have been a few more. We go away happy. I have been here a few weeks now and I love the chemistry we created already," Kane remarked.
"Great and deserved result. We started a little bit nervous and needed an own goal and penalty to get things going. We played OK in the second half. We had chances to extend the lead but instead, we conceded a goal. We can't be too critical," shared Bayern coach Thomas Tuchel.
With this triumph, Bayern ascends to second place, trailing leaders Union Berlin only on goal difference.
In other action, a 10-player Eintracht Frankfurt capitalized on Mainz's inefficiency, with Omar Marmoush's late strike ensuring a road draw.