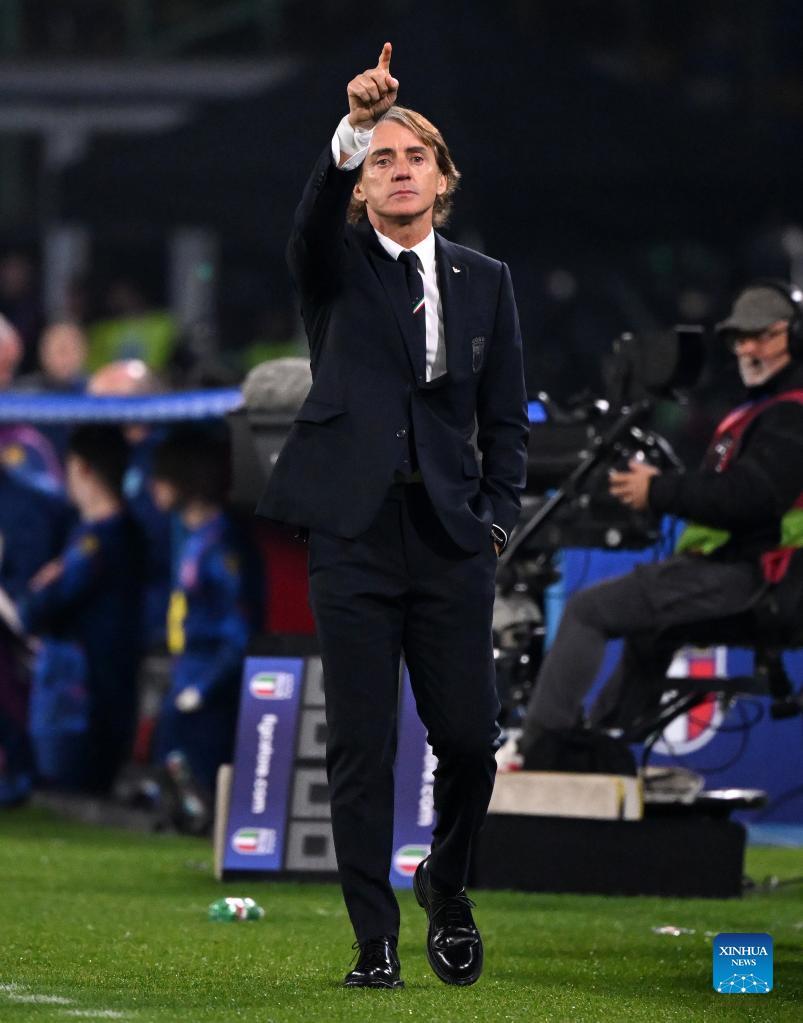 Italy's head coach Roberto Mancini gestures during a UEFA Euro 2024 Group C qualification match between Italy and England in Naples, Italy, March 23, 2023. (Photo by Alberto Lingria/Xinhua)

Roberto Mancini has been appointed as the head coach of the Saudi Arabian national football team, the Saudi Arabia Football Federation confirmed on Monday, days after the Italian resigned from the Azzurri.
It is reported that the 58-year-old has signed a four-year contract which is worth 25 million euros per year.
"I am excited to announce that I am joining the Saudi Arabia Football Federation as Head Coach of the National Team," wrote Mancini on social media.
"I am delighted and honored to have been selected for such a prestigious role, as a sign of appreciation and recognition for all the work done during these years. I wish to thank the President Yasser Al Misehal," he added.
Having coached Lazio, Inter Milan, Manchester City and many other clubs, Mancini took over the Azzurri in 2018 and helped them win the Euro 2020 championship. But Italy failed to qualify for the 2022 FIFA World Cup.
Mancini will make his debut in September and lead Saudi Arabia to participate in the 2026 World Cup qualifiers and the Qatar Asian Cup.