Chinese No 1 Yin Ruoning is raring to go for gold at next year's Paris Olympics.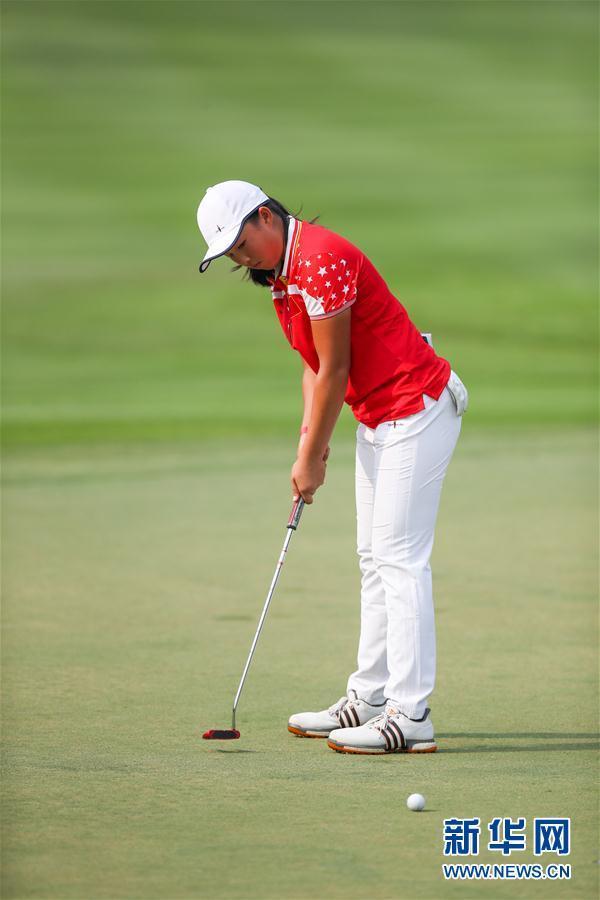 File photo of Yin Ruoning.
Already with a major title to her name, the 20-year-old has made a brilliant start to life in the pro ranks. And now the Shanghai native hopes to add an Olympic medal to her fast-expanding silverware collection.
"The Olympics are the tournament I most want to play," said Yin at Shaughnessy Golf and Country Club in Vancouver ahead of this week's CKPC Women's Open, where the youngster was 10 shots behind leader Megan Khang heading into Sunday's final round.
"The Olympics are such a great honor to represent your country, so I'll keep working on my game. I'm looking forward to competing," Yin added.
Currently ranked fifth in the world and third on the LPGA's money list, Yin's second year on the elite North American circuit has been exceptional.
In March, she claimed her first tour title, at the Dio Implant LA Open, and in June she won the KPMG Women's PGA Championship. That triumph positioned her as the second Chinese player to seize a major championship, joining Feng Shanshan, who made the breakthrough in 2012.
"It's pretty amazing, but I'm not surprised at all. At the end of last year I had a meeting with my team. We set a goal for this year, just to win two or three tournaments, and win a major," recounted Yin, who has been focusing on improving her long game in recent months.
"Before I only played a fade, so now I can play both ways. I think that gives me more choices to hit a tee shot, an approach shot."
Lin Xiyu, who has played at two Olympics alongside Feng, the bronze medalist at the 2016 Rio Games, is likely to join Yin in the Chinese team for Paris. The 27-year-old from Guangzhou has played some of the best golf of her career since her appearance at the Tokyo Olympics in 2021, when she tied for ninth.
"It was a quick turnaround since the postponed Tokyo Olympics," said Lin. "It's crazy to think that it's really around the corner with the next Olympics less than a year away."
Having won the Women's China Open in 2019, Lin continues to impress in the US. She had three second-place finishes last season, and this year is a regular contender at the top of the leaderboard. Still, a maiden LPGA Tour title remains elusive.
"It's been close for the last two seasons. It's unfortunate that I haven't got the win but I think finishing top-10 frequently is another accomplishment too. So I'm pretty happy with that," Lin said.
With rising talents like Liu Yu, Liu Yan, Liu Ruixin and Zhang Weiwei making their presence felt on both the LPGA and Epson Tour circuits, Lin reckons it's an exciting time for Chinese women's golf, particularly with Yin's major triumph adding to the momentum.
"It doesn't surprise me. After Shanshan's win, we already saw the possibilities for a Chinese golfer to win a major. Everybody's eyes are wide open to that. But I think Ruoning brings a little bit of a different spirit because she is so young, she's very aggressive," added Lin. "The way she plays golf is slightly different than Shanshan, or I would say even myself, so of course I am going to learn something from her golf."