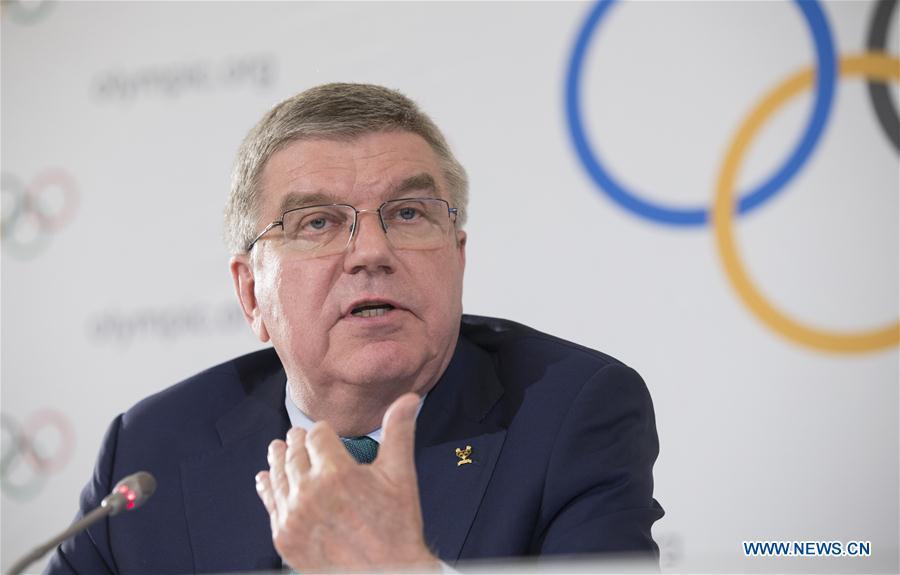 International Olympic Committee (IOC) President Thomas Bach speaks at a press conference after the IOC executive board meeting in Lausanne, Switzerland, May 3, 2018. (Xinhua/Xu Jinquan)

International Olympic Committee (IOC) President Thomas Bach announced the IOC commissions for 2023 on Tuesday, emphasizing its commitment to gender equality and introducing a new Esports Commission.
David Lappartient has been appointed chairman of the Esports Commission. He previously led the IOC Esports Liaison Group, and the Olympic Esports Week in Singapore in June was a notable success in virtual sports competitions.
"The IOC believes that virtual sports have the potential to complement and enhance the traditional Olympic sports, and that they can provide new opportunities for athletes and fans to participate in the Olympic Movement," President Bach was quoted as saying in an IOC statement.
The IOC will maintain gender balance across its commission positions for 2023, underscoring its dedication to promoting gender equality and inclusion throughout the sports sector, according to the statement.
Of the 583 positions on the IOC commissions, 287 are held by men and 296 by women. The next IOC Commissions Week will be conducted remotely in November. This represents a substantial growth in female representation from 20 percent in 2013.