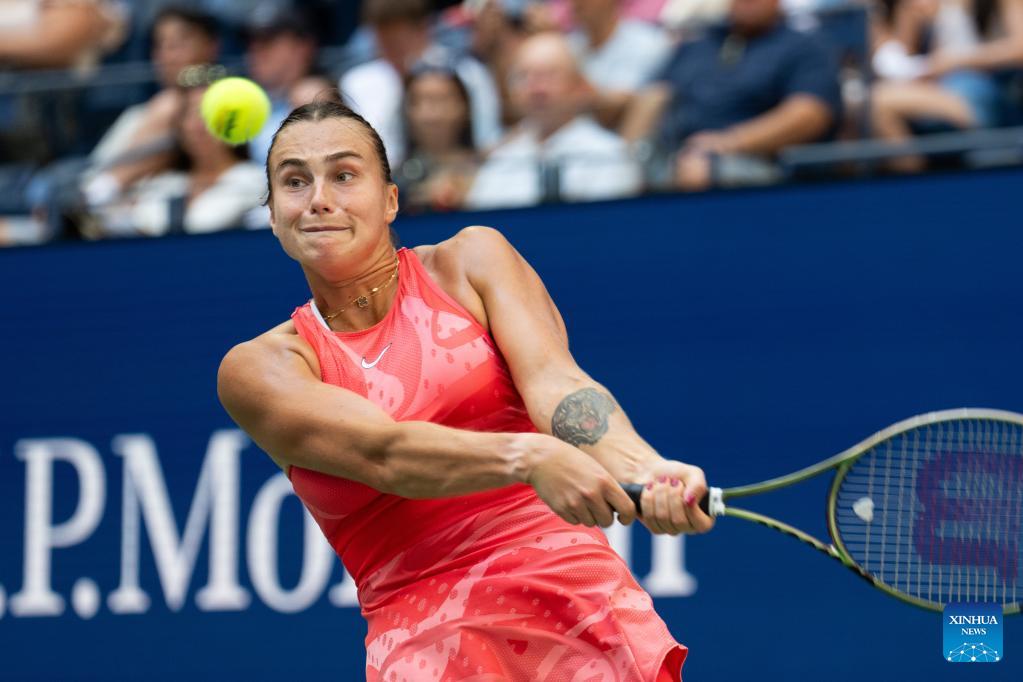 Aryna Sabalenka of Belarus hits a return during the women's singles quarterfinal against Zheng Qinwen of China at the 2023 US Open tennis championships in New York, the United States, Sept. 6, 2023. (Xinhua/Liu Jie)

China's rising star Zheng Qinwen lost to Aryna Sabalenka of Belarus 6-1, 6-4 in the women's singles quarterfinals at the US Open on Wednesday.
Despite her loss, the 20-year-old Chinese has already made a breakthrough in her career by reaching the final eight of a Grand Slam event for the first time.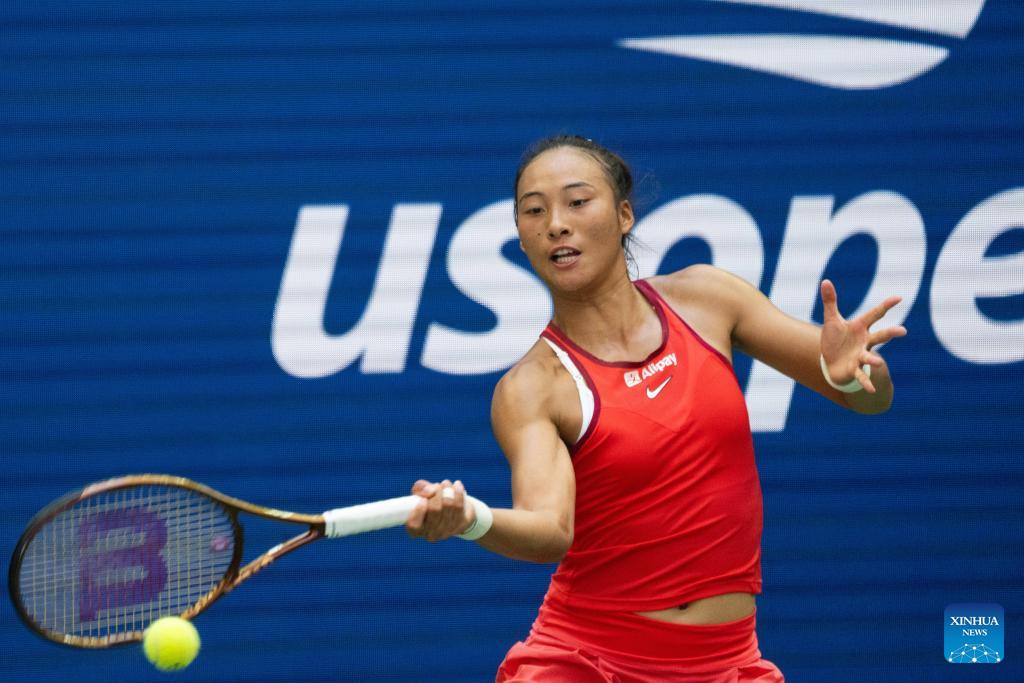 Zheng Qinwen of China hits a return during the women's singles quarterfinal against Aryna Sabalenka of Belarus at the 2023 US Open tennis championships in New York, the United States, Sept. 6, 2023. (Xinhua/Liu Jie)