The Chinese women's national football team has announced a 23-player roster for the 19th Asian Games in Hangzhou and qualifying tournament for the 2024 Paris Olympic Games.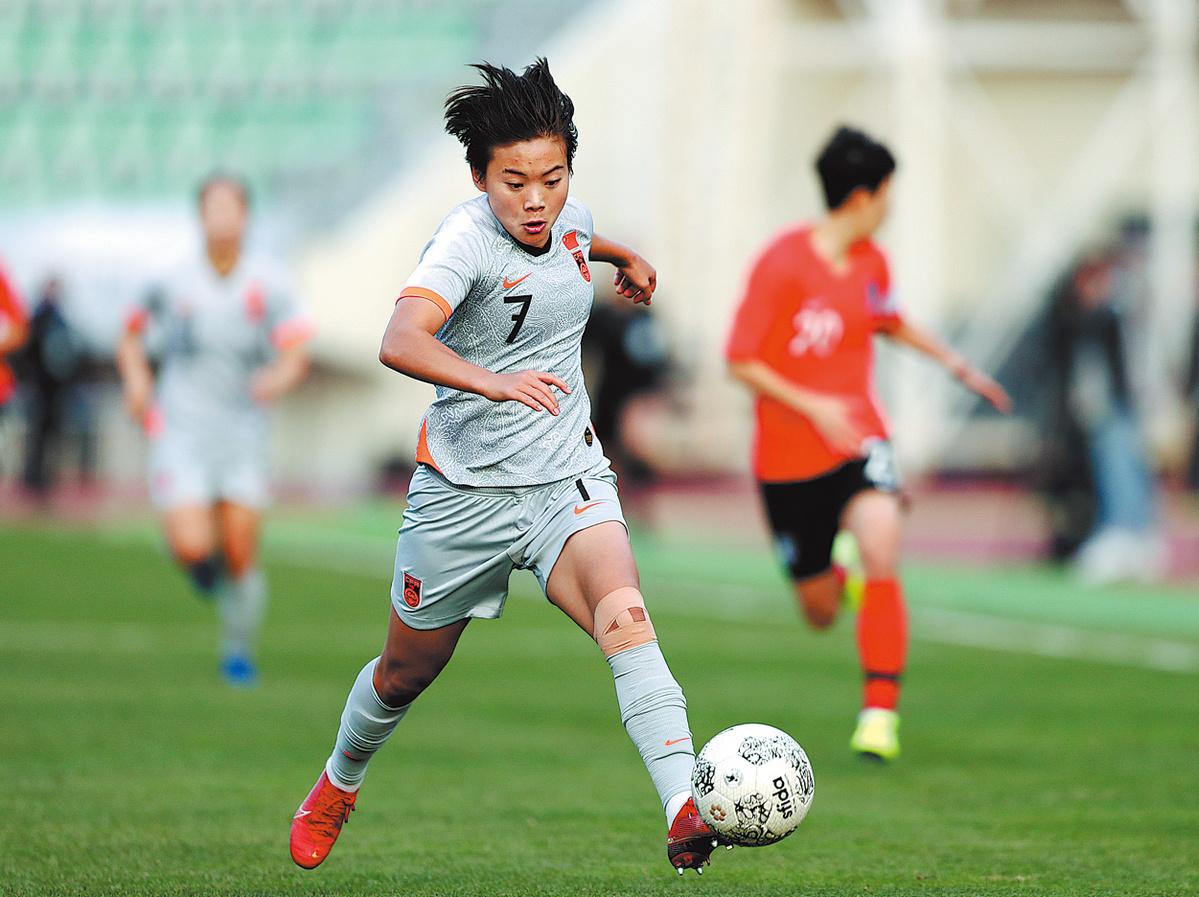 Wang Shuang is pictured in action against South Korea in December 2019. [Photo/Xinhua]
Star forward Wang Shuang is among three players playing overseas, with eight players from Chinese league's defending champions Wuhan called up by head coach Shui Qingxia.
The team will gather for a training camp in Suzhou, Jiangsu Province on September 9, before heading to Hangzhou on Sept. 19. They will face Mongolia and Uzbekistan in Group A of the Asian Games on September 22 and 28, respectively.
Following is China's squad:
Wuhan: Wang Shanshan, Zhang Rui, Yao Wei, Yao Lingwei, Lou Jiahui, Gu Yasha, Zhang Linyan, Liu Yanqiu
Shanghai: Zhang Xin, Zhu Yu, Wang Linlin, Yang Li'na, Yan Jinjin
Changchun: Wurigumula
Jiangsu: Xu Huan, Ou Yiyao, Dou Jiaxing
Beijing: Pan Hongyan, Wang Yanwen
Guangdong: Chen Qiaozhu
Overseas clubs: Wang Shuang, Shen Mengyu, Li Mengwen