With just about a week until the 19th Asian Games kick off in Hangzhou, the Main Media Center (MMC) officially began operations on Monday.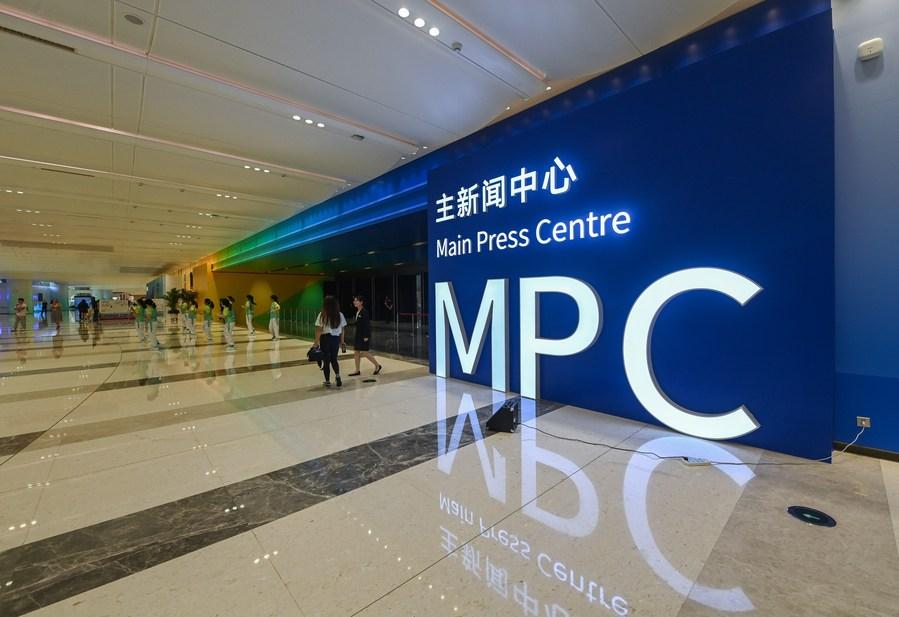 Photo taken on Sept. 1, 2023 shows the Main Press Center (MPC) for the 19th Asian Games in Hangzhou. (Xinhua/Xu Yu)
Situated near the main stadium of the Hangzhou Olympic Sports Center, the venue for the Games' opening ceremony, the MMC spans an expansive area of nearly 50,000 square meters. This space is segmented into various sections, including the Main Press Center (MPC) and the International Broadcasting Center (IBC).
Inside the MMC, media personnel can access a range of facilities such as a medical station, a bookstore, and a post office, ensuring swift and efficient services.
Photo taken on Sept. 1 shows the public working room inside the Main Media Center of the Hangzhou Asian Games. (Xinhua/Xu Yu)
The cultural exhibition area, located in the MMC's lobby, showcases elements of Chinese art, including traditional paintings and celadon. These displays are imbued with the distinctive characteristics of both Chinese culture and Hangzhou.
The 19th Asian Games are scheduled to be held in Hangzhou, capital city of east China's Zhejiang Province, from September 23 to October 8. The event will feature a total of 40 sports.