The 2023 Chinese Tennis Association (CTA) Tour Professional Finals and the National Tennis Championships will be held in the Macao Special Administrative Region (SAR) from Dec. 4 to 10, organizers said on Monday.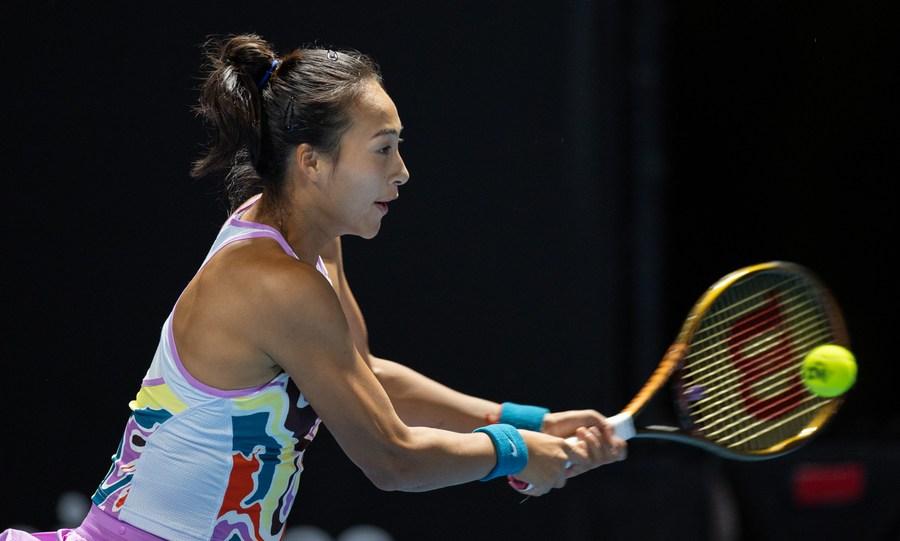 Zheng Qinwen of China hits a return during the women's singles second round match against Bernarda Pera of the United States at the Australian Open tennis tournament in Melbourne, Australia on Jan. 18, 2023. (Photo by Hu Jingchen/Xinhua)
Elite tennis players from the Chinese mainland will gather in Macao to compete in the top tennis event in December, vying for honors in the four categories of men's and women's singles and doubles.
Co-organized by the Tennis Administrative Center of the General Administration of Sport of China, the Sports Youth Program Center of the Central Radio and Television Station, the CTA, and the Sports Bureau of the Macao SAR Government, this is third consecutive year for the tournament to be held in Macao.
Pun Weng Kun, president of the Sports Bureau of the Macao SAR government, said that the event can further strengthen sports exchanges between Macao and the mainland, as well as enhance the host city's image as a sport and tourism destination.
Chinese tennis players have achieved remarkable results in the past two years. Led by talents such as Zhang Zhizhen, Wu Yibing and Zheng Qinwen, China's players have gained a firm foothold on the world's tennis courts and progressed steadily.