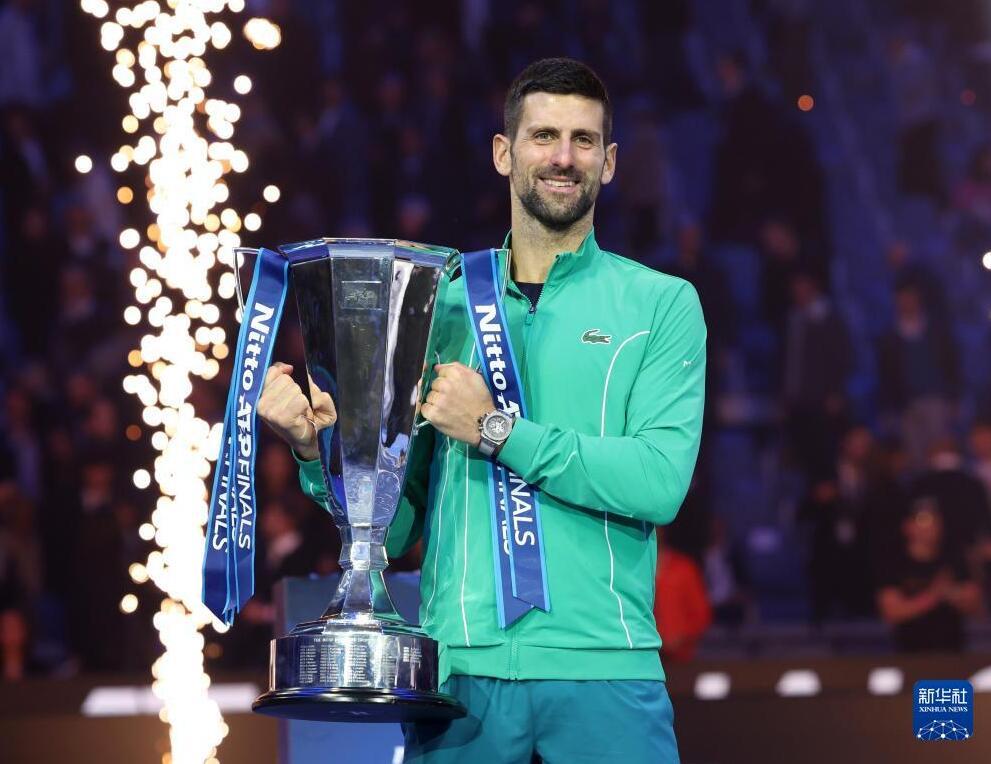 Novak Djokovic won his record-breaking seventh ATP Finals title in style, beating Jannik Sinner of Italy 6-3, 6-3 in Turin, Italy, on Sunday.
Djokovic, 36, surpassed the previous record held by Roger Federer, who won six titles in the tournament, and also notched his 71st "Big Title", including Grand Slam championships, ATP Finals, and ATP Masters 1000 tournaments.
Sinner, who had beaten the Serbian in the group stage, faced a more aggressive Djokovic, who won 20 of 22 service points and achieved a 73 percent first serve rate to clinch the first set in just 38 minutes.
In the second set, Djokovic left no room for Sinner's comeback, stifling any potential surge in the sixth game before wrapping up the match.
Djokovic's record in the ATP Finals title round now stands at 7-2, with trophies in 2008, 2010-11, 2014-15, and 2022-23.
"It's one of the best seasons I've had in my life, no doubt," Djokovic said. "I think I played different tactically than I did in the group stage against Jannik, and just overall it was a phenomenal week."