Following his record-breaking seventh ATP Finals title win, Novak Djokovic expressed his unwavering ambition for the upcoming year.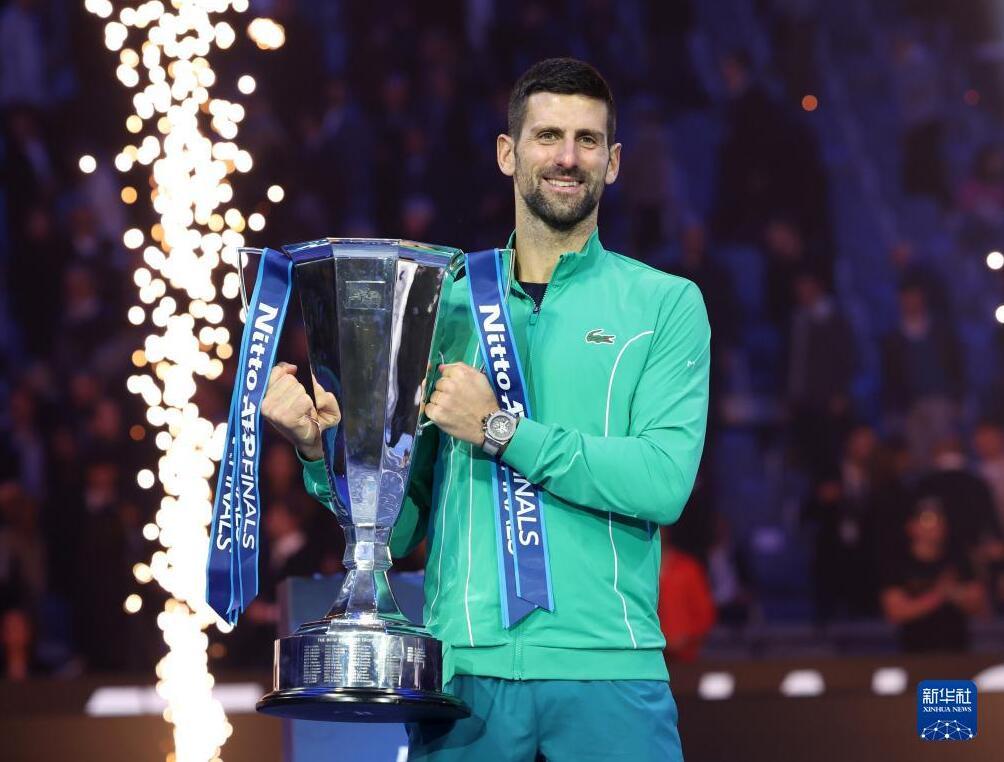 Novak Djokovic celebrates with the trophy after the final match between Novak Djokovic of Serbia and Jannik Sinner of Italy at ATP Finals tennis tournament in Turin, Italy, Nov. 19, 2023. (Photo by Alberto Lingria/Xinhua)
At 36 years old, the Serb continues to dominate the tennis world. He surpassed the previous record held by Roger Federer, who won six titles in the tournament, and added his 71st "Big Title", including Grand Slam championships, ATP Finals, and ATP Masters 1000 tournaments.
Djokovic's remarkable 2023 season featured three Grand Slam victories, bringing his total to a record 24, and he also reached the final at Wimbledon.
En route to the ATP Finals trophy in Turin, Djokovic overcame rising stars Carlos Alcaraz and Jannik Sinner. "It's one of the best seasons I've had in my life, no doubt," Djokovic said. "I think I played different tactically than I did in the group stage against Jannik, and just overall it was a phenomenal week."
Djokovic's record in the ATP Finals title round is now 7-2, with trophies in 2008, 2010-11, 2014-15, and 2022-23.
The current world No.1 aims for additional milestones in 2024, with the Paris Olympic Games in sight, where the Olympic gold medal remains the only accolade the Serb has yet to claim.
"I have always had the highest ambitions and goals. That's not going to be different for the next year, that's for sure. The drive that I have is still there," Djokovic said.
Djokovic shared that his motivation, particularly for major tournaments, remains strong. "For me, obviously those are Grand Slams and Finals, and next year hopefully also Olympic Games," the 36-year-old said.
Sinner recognized Djokovic as an "inspiration" for his consistent performance throughout his career.
"He's an inspiration because he worked throughout the whole years before, when he was younger, in the right way to get to this point. That's also one of my goals," the 22-year-old said.