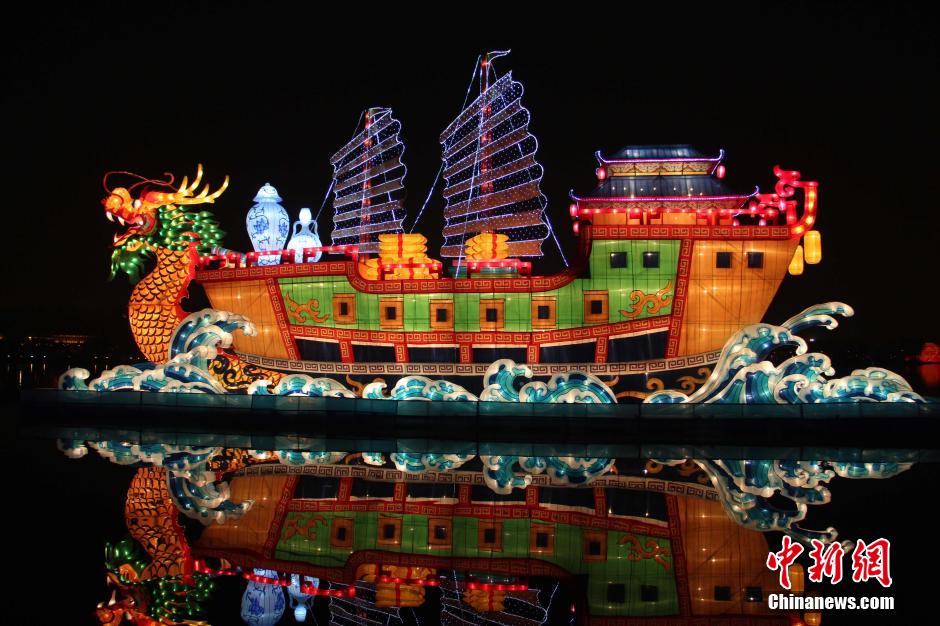 One of the wonders at the Tang Paradise is its spectacular water film, the largest of its kind in the world. Its screen is a film of water, which can create a special kind of optical effect. The fan-like water screen and beautiful night integrated perfectly. The film is set in the Tang Dynasty for visitors to relive the gloriousness of that time. The wonderful movie begins at 20:40 every night.Xi'an is the capital city of China's prosperous Tang Dynasty and the Tang Paradise is the first park in China modeled after a royal garden to give a full display of Tang Dynasty (618 – 907) culture. It covers about 165 acres in southeast Xi'an, of which about 30 percent is water. The park also features song and dance performances about grand ceremonies during the Tang Dynasty.

Address:99 Furong West Road, Qujiang New District
Admission:90 yuan (March to November); 68 yuan (December to February)
Hours:9 a.m. to 9 p.m.
Tel:+86 29 85511888
Website:http://www.tangparadise.cn/en/index.php
How to get there:Bus 21, 22, 23, 24, 212, 237, 609, K619, 715, 720 to Tang Paradise or Tang Paradise South Gate.