Chongqing, a municipality of China, is one of China's five National Central Cities , along with Beijing, Shanghai, Guangzhou and Tianjin. It boasts convenient transportation, developed business and strong creative capacity.
It also features great climate, gorgeous natural beauty and historical sites, as well as abundant modern attractions.
Here, we've compiled 10 of our favorite attractions in Chongqing. Some of them are well-preserved historical sites, including some World Heritage sites. Some feature amazing natural scenery, while still others offer stunning views of modern Chongqing.
Foreigner Street 洋人街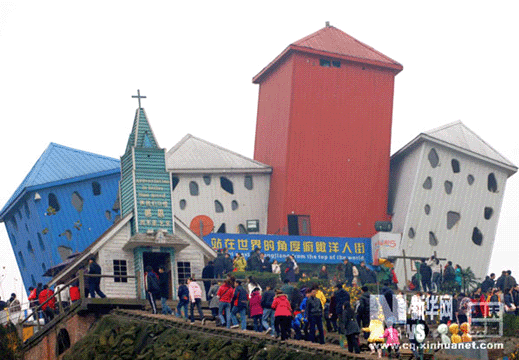 Foreigner Street [Xinhua]
Located in the Nan'an District of Chongqing Municipality, Foreigner Street features a variety of foreign-style architecture, entertainment, stores and restaurants. It also attracts many foreigners to its open stores, restaurants and bars. Here, you can enjoy authentic Italian pizza, Japanese sushi, Indian cakes and British tea. You can also enjoy the exciting entertainment, which includes jet coasters and flume rides.