Hotpot, with a history of more than 1,900 years, is a typical Chinese delicacy. During the Qing Dynasty (1644-1912), hotpot was not only popular among common folks but also favored by the imperial family.
Typical materials for hotpot include meat, sea food, vegetables, soybean products, mushrooms, eggs, etc. A moment after they are dropped into the boiling water or specially prepared soup, they are ready to be dipped in various sauces and consumed.
So far, two types of hotpot prevail in China: the Southern style, represented by Chongqing hotpot, is very hot and spicy, and the Northern style, embodied by Beijing hotpot, features instant-boiled mutton.
On May 6, China's top 10 hotpot brands in 2016 were announced at an event dubbed as the domestic catering industry's "Oscars". Among them, three are based in Chongqing, and four are headquartered in Beijing.
Cygent Hotpot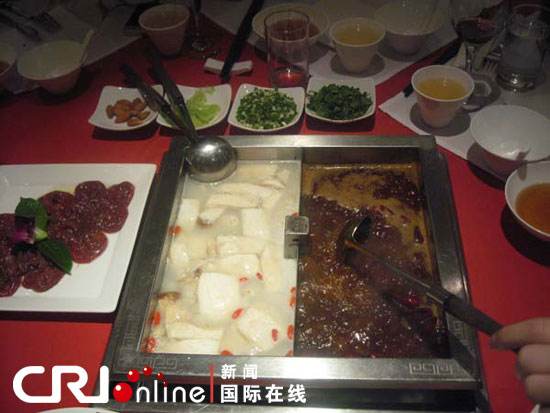 Brand: Cygent Hotpot
Enterprise: Chongqing JiayongCygent Catering Co. Ltd
Headquarters: Chongqing