In the past year, the short video social media platform Douyin, more commonly known as TikTok internationally, has seen a huge influx of food-related content. These videos include step-by-step instructional culinary tutorials, 'mukbangs', where hosts eat food while interacting with their viewers, as well as food related skits. The foodies behind the cameras are usually not celebrity chefs, but are online food influencers or K.O.Ls (key opinion leaders) whose videos can garner millions of views.

We've rounded up the top 10 chart-topping food influencers who have amassed the most followers on Douyin and reveal what makes their videos such a huge hit. (As of Dec. 24, 2019)
10. Cooking with Pi Pi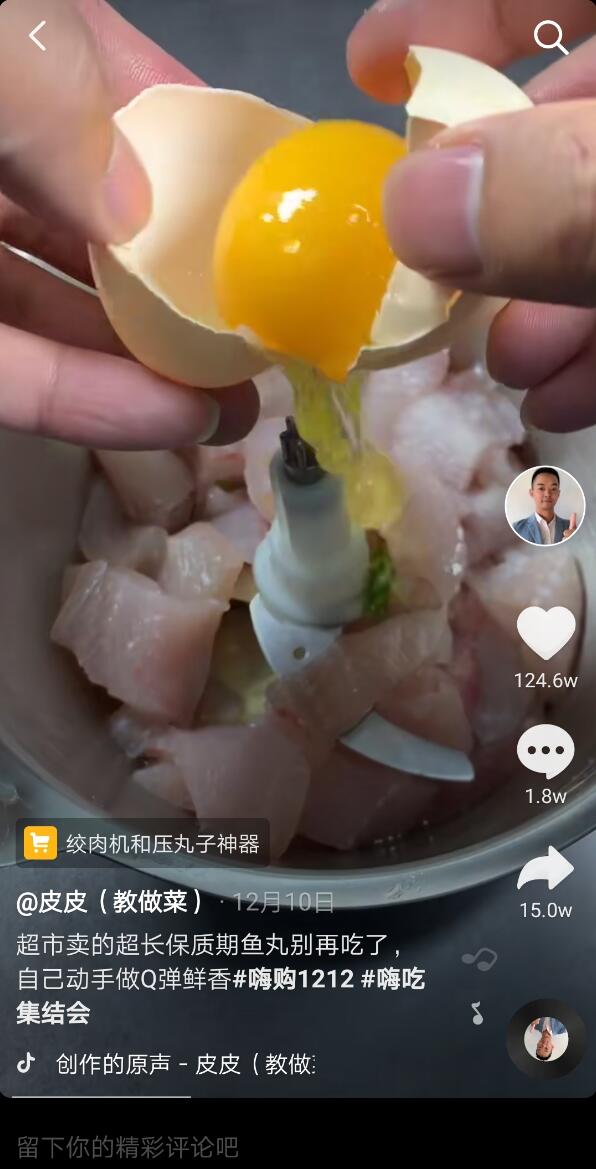 @皮皮教做菜
12.22m followers
64.04m likes
247 videos
Cooking with Pi Pi posts fun and easy-to-follow cuisine-centric instructional videos. The fun parts mainly lie in the dialect he uses when he is giving instructions. Many of his followers also try to imitate his accented mandarin in their comments.
Similar to some food influencers who make money by featuring certain sponsor's products, Cook Pi Pi incorporates cookware products into his videos. While watching his cooking tutorial, viewers can also click links on his page to buy the featured cookware.