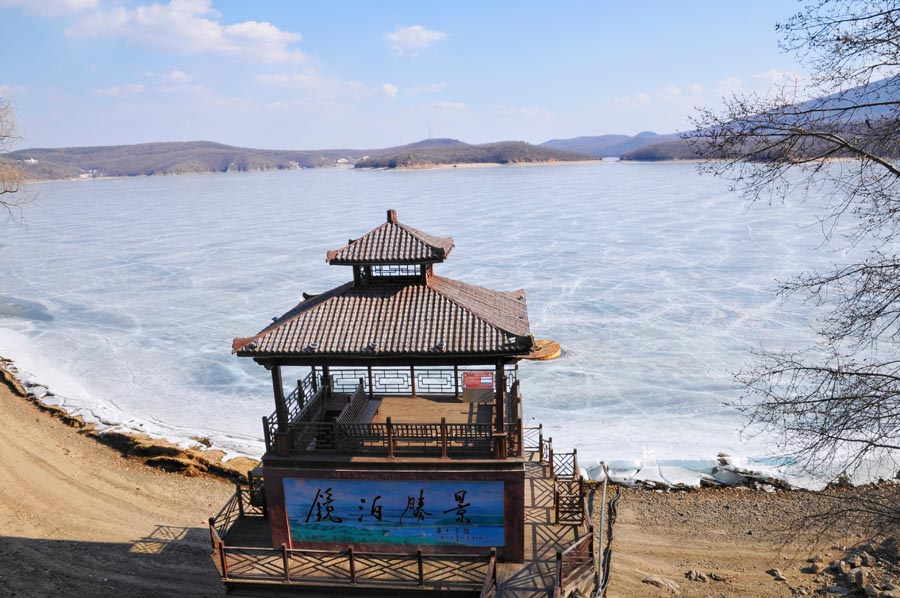 Listed by UNESCO as a global geopark, Jingpo Lake is an attractive tourist destination that is home to rare volcanic landforms and water views. [PHOTO BY XU LIN/CHINA DAILY]

One corner of Heilongjiang province is famous for its rich Russian heritage and culture.
Mudanjiang city in Northeast China's Heilongjiang province has more to offer than just picturesque winter scenery-it's also one of the best places to retrace China's railway heritage, sample exotic Russian culture and discover landlocked trading ports.
The region shares a border of 211 kilometers with Russia, and is situated around 150 kilometers northwest of the Russian port of Vladivostok.
These days, young Chinese travelers like to record their experiences by making short videos, and, like many other scenic areas, Mudanjiang is looking to tap into this for tourism potential.
The city government recently teamed up with popular Chinese short video app Kuaishou to organize a short video contest about Mudanjing, which will run through Oct 1, China's National Day.
Through the partnership, the government aims to promote the city's tourism resources, agricultural produce, culture and history through short videos.
With a population of around 2.54 million, over 1.42 million Mudanjiang residents have registered on Kuaishou, where there are more than 330,000 active daily users.