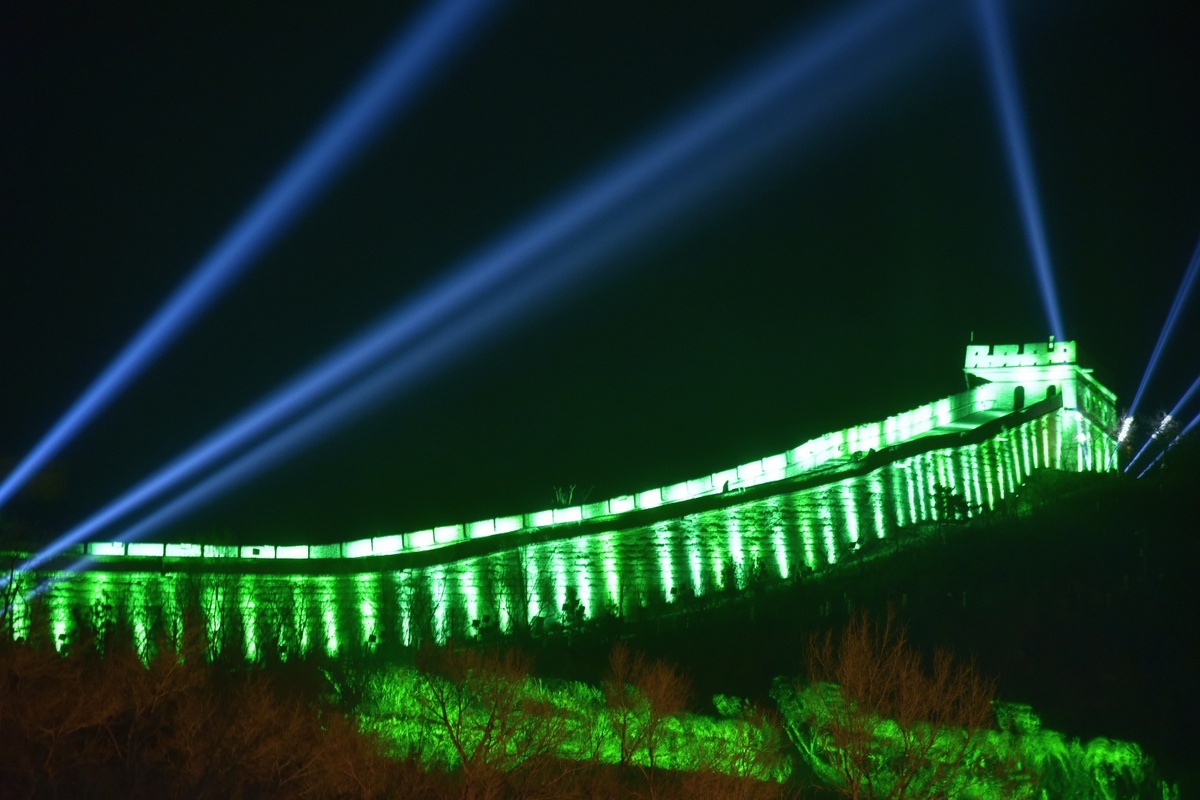 The Great Wall turns green to celebrate St Patrick's Day on March 17, 2019, in Beijing. [Photo by Zhang Xingjian/chinadaily.com.cn]
Ambassador of Ireland to China Eoin O'Leary added, "St Patrick's Day is a time of celebration in Ireland and for all those of Irish descent and affinity around the world. In a significant gesture of friendship and solidarity by the Chinese authorities toward the Irish people, the City Administration of Beijing and the Yanqing District Authorities once again honor us with permission to green one of the greatest icons in the world."
St Patrick's Day takes place each year on March 17, the traditional religious feast day of Saint Patrick. What began as a religious feast day in the 17th century has evolved into a variety of festivals across the globe celebrating Irish culture with parades, special foods, music, dancing and a whole lot of green.