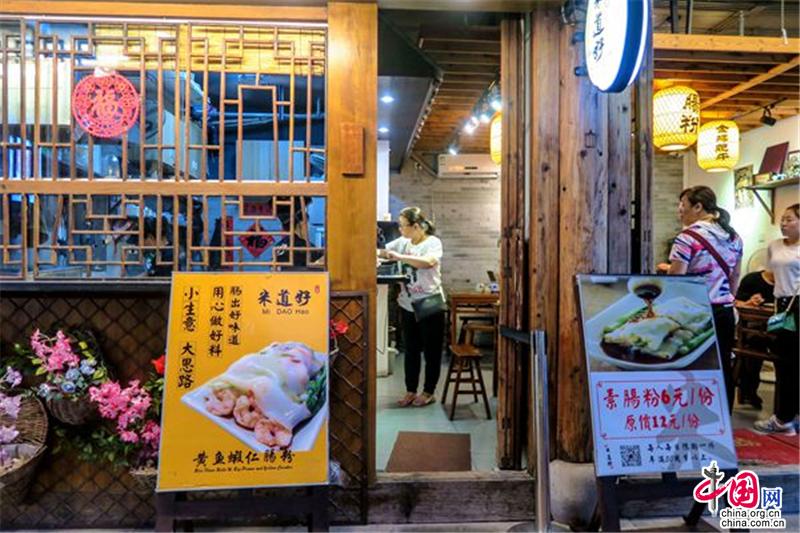 Nantang Old Street has been refurbished in traditional architecture, providing visitors a scenic stroll and is Ningbo's most popular area for local snacks. Flanking the street is a canal crossed by old stone bridges. A narrow path runs along the canal for those who enjoy a peaceful walk.

It's easy to lose yourself in the past here. Houses have been rehabilitated with traditional touches in a style unique to Ningbo.
Restaurants in the area serve traditional Ningbo cuisine. Some of them have been owned by the same families for generations. Snack stalls are everywhere. Yellow croaker, pot stickers and shrimp are also available. Interspersed with the old are modern cafes where visitors can rest their feet while watching the passing street scene.
A number of historic mansions and pavilions dot the area. And in the main square, cultural performances and exhibitions are held to reinforce the impression of a walk through history. [China.org.cn/Photo by Han Jiajun]