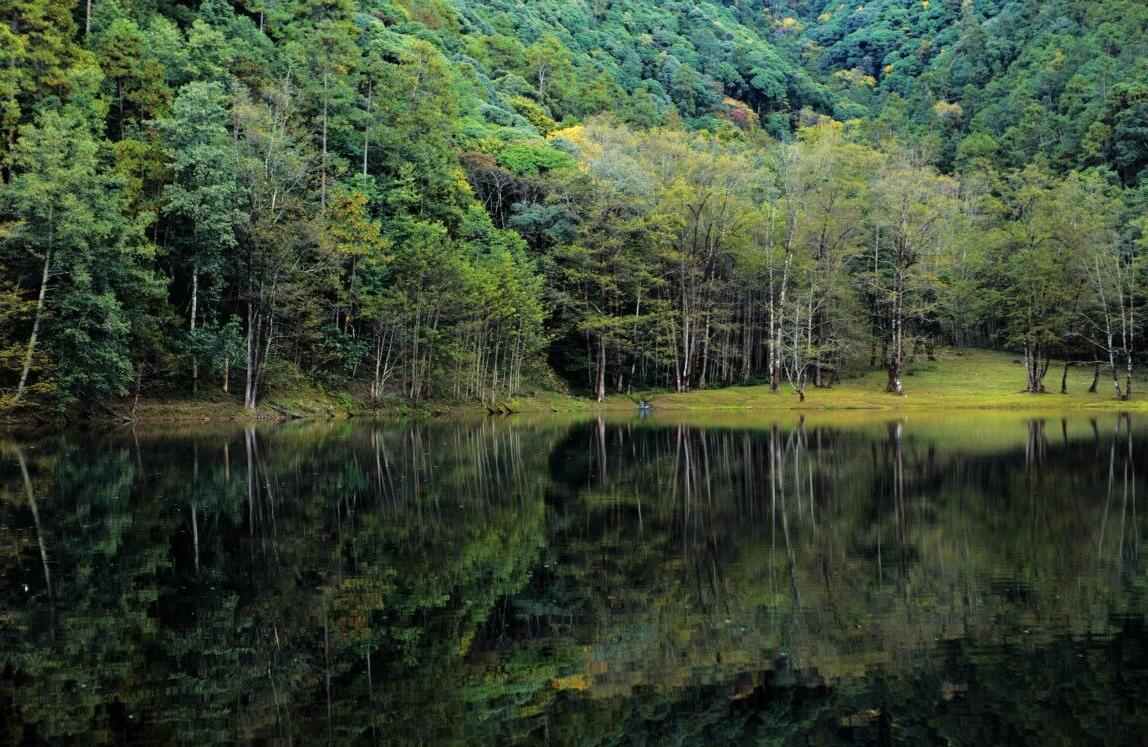 Photo courtesy of CPC Dechang Committee
Heilong Pond, located in the heart of Heilongtan Town in west Dechang County, Liangshan, Sichuan, is over 50 kilometers from the seat of Dechang County. Covering an area of 5.33 hectares, the lake has crystal clear water and is surrounded by lush mountains on four sides. It is just like a dainty bright pearl on the plateau or a jade in the green woods. Big fishes are often seen in the lake.
Sleeping in a tent near the still pond will be quite an enjoyable thing. In the eyes of many travelers, the Heilong Pond Scenic Area is the most suitable place for self-driving tours and also the most secluded camp site in the Panxi area of Sichuan.
Boars, roe deers, muntjaks, thrushes and pheasants are often seen roaming the nearby Yanfang Valley and Laoying Mountain.
Every March and April, the surrounding mountains turn into seas of flowers when the camelia and azalae are in bloom.
There is a spacious open ground near the pond, on which travelers can engage in leisure and vacation activities.
In May 2017, Heilong Pond Scenic Area was approved by Sichuan provincial government to become a provincial forest park. The park is home to over 1,600 kinds of plants belonging to 156 families, including numerous centuries-old trees. It is also inhabited by close to 350 kinds of wild animals, among which over 40 kinds are beasts, over 240 kinds are birds, 18 kinds are reptiles and over 20 kinds are amphibians.