The Shibei district launched a "happiness knocks at the door" program in September, targeting citizens aged over 60 and living alone.
Under the program workers are sent to go visiting the seniors, delivering milks, doing chores, and chatting with them twice a week.
As of Oct 8, some 3,000 senior citizens has signed up to the program and enjoyed the services.
Jiang Minghan, 85, was one of the senior people covered in the project. His children who work outside of Qingdao can visit him only once a year during the Spring Festival holiday.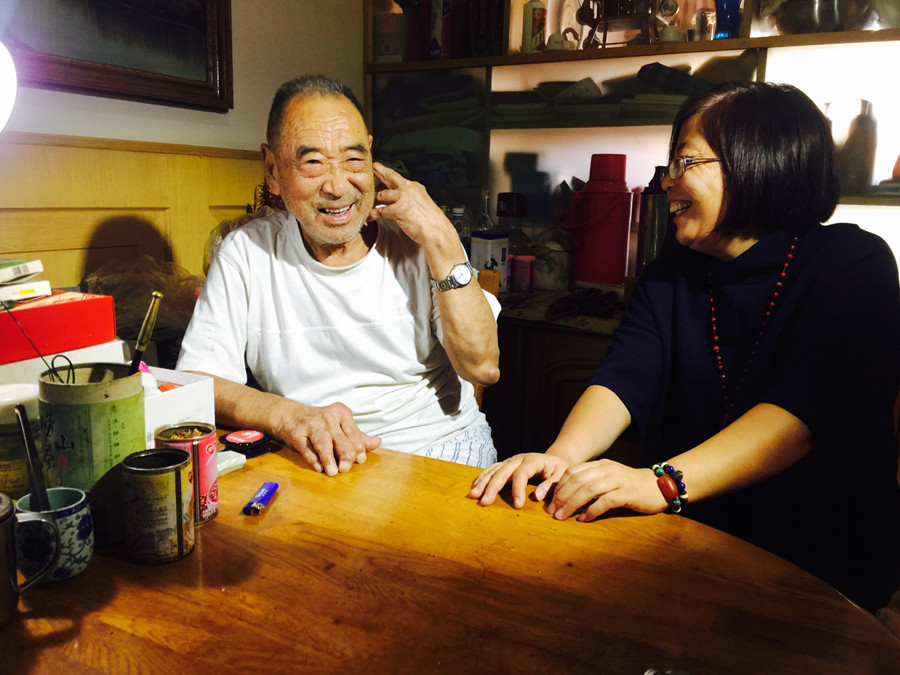 Jiang Minghan, 85, chats with a worker who visits him as part of the "happiness knocks at the door" campaign that is launched to take care of senior citizens in Shibei district, Qingdao. [Photo/Qingdao Today]