A global optical communication supplier, Hisense Broadband, has topped in global market share of optical module for access network for six years in a row, Qingdao Daily reported.
An optical module is an essential part in an optical fiber broadband network. It converts optical signals to electrical signals for users to actually utilize the high transmission speeds of fiber networks.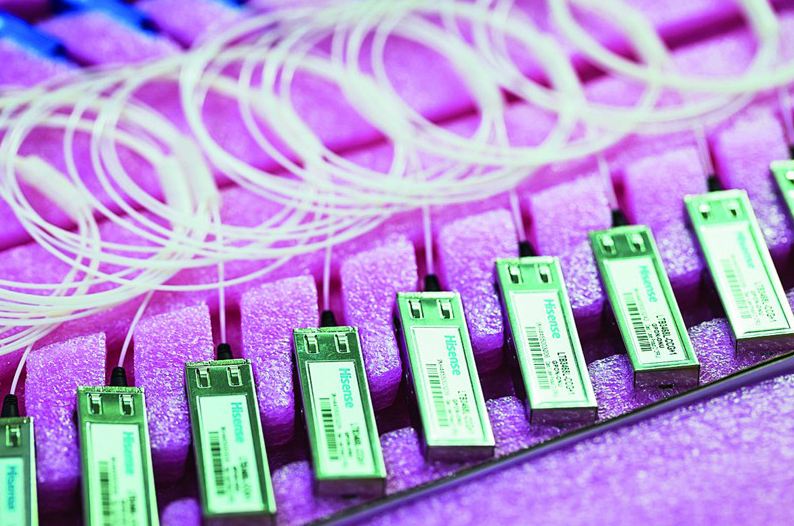 The module contains a finger nail-sized part and a small, rectangular circuit board, as seen at a lab of Hisense Broadband Co, a subsidiary of Hisense, a Chinese multinational white goods and electronics manufacturer headquartered in Qingdao, Shandong.
Hisense Broadband basically produces all essential parts of their optical module products at their manufacturing facility in Huangdao district, including optical chips, which are the key component of the products.
This vertical integration of the full industry chain provided a firm foundation for the company to evolve continuously in technology and scale, according to Xue Dengshan, a senior engineer of access network optical module products at the company.
Over the years, the company has comprehended the high-speed burst transceiver module technology which allows fiber networks to realize transmission speeds up to 40 gigabits per second.
The research and manufacturing centers in China and the US made it possible to produce optical chip products at advanced level by international standards, with comprehensive manufacturing capacities including epitaxial growth and high-accuracy photolithography abilities.