Qingdao builds world's first robot for high speed train maintenance
An intelligent system for high speed railway vehicles maintenance, developed by CRRC Qingdao Sifang Rolling Stock Research Institute Co, debuted at the World Intelligent Manufacturing Summit 2017 on Dec. 6, reported Qingdao Daily.
The robotics system was said to be the first of its kind in the world, expanding scope of inspection and repair for railway vehicles by 40 percent at least in comparison to manual labor.
It is designed to replace eyeballing in visual inspection works for railway vehicles and improve maintenance efficiency by covering areas difficult for workers to examine with human eyes.
The system includes a control center and an intelligent platform. Looking like a box, the intelligent platform contains a highly flexible robot and imaging and sensing devices.
The platform will work at engine houses to collect image information from the bottom of railway cars and from between cars and bogies, identify equipment failures from collected image data, and send work orders to maintenance workers.
For different operational conditions, the platform can be configured into different versions.
This system which took two years to develop embodies the latest achievement of CRRC Qingdao Sifang Rolling Stock Research Institute Co in smart manufacturing. The company boasts fifty years' experience in mechatronics as a subsidiary of CRRC Corporation, world's leading manufacturer of rail transit equipment.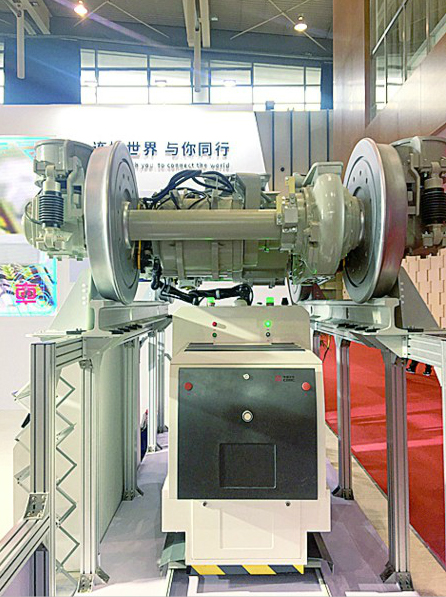 Send your stories
Get more from China.org.cn

Mobile

RSS

Newsletter