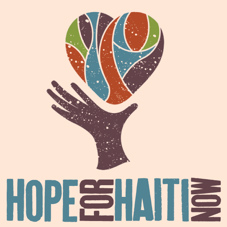 The "Hope For Haiti Now" benefit album will debut at No. 1 on the U.S. pop chart on Wednesday, becoming the first digital-only release to achieve this feat in the nearly 54-year history of the Billboard 200.
Industry sources suggest that the 20-track "Haiti" album, featuring performances culled from last Friday's "Hope For Haiti Now" telethon, sold close to 150,000 downloads in the sales week ended on Sunday.
Given that the set was on sale for only two days, its tally is all the more impressive. Susan Boyle's "I Dreamed a Dream," which had been tipped to return to No. 1, will hold at No. 2 with sales of about 80,000 units.