With advantages in natural resources, technology and policy supports, east China's Shandong Province is accelerating development of its solar energy industry to realize green economic growth and its new energy strategy.
With two-thirds of the province getting more than 2,200 hours of sunshine annually, Shandong has a rich supply of solar energy. It gets more than 5 million kilojoules of solar radiation each year, the amount of energy produced by burning 73.1 billion tons of coal.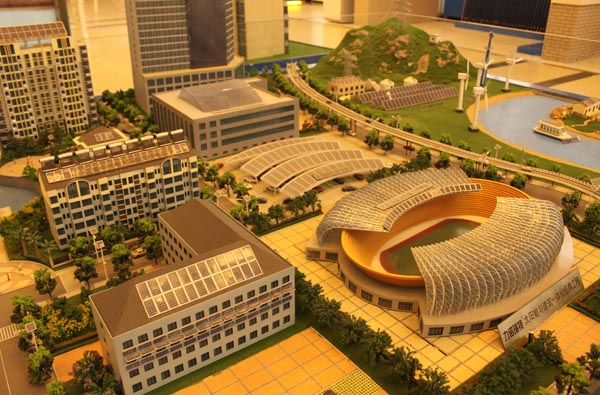 Buildings and the stadium with solar energy   [Li Shen./China.org.cn]
Shandong leads the nation in solar water heater production, with an output of 4 million heaters last year, or more than a third of the nation's domestic supply. In a government subsidy program bid to provide those heater to rural areas, 17 Shandong companies won contracts, the most from any province. The world's largest solar water heater manufacturer, Himin Group, is located in Shandong. And, the city of Dezhou, where Himin Group is based, beat out Oxford in England and Adelaide, Australia, to host the 2010 International Solar City Congress.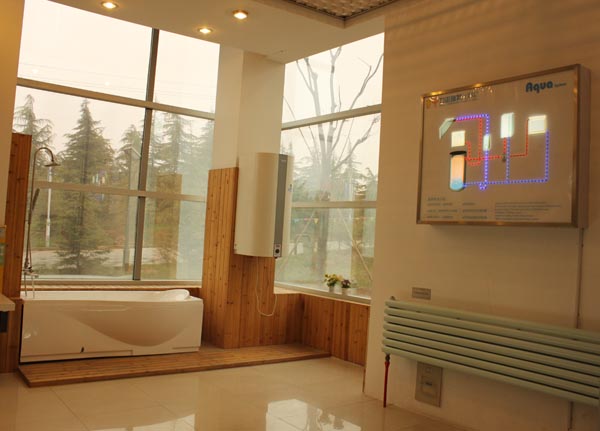 Solar energy heating and cooling system   [Li Shen/China.org.cn]