A former journalist who told the New York Times that phone hacking at Rupert Murdoch's News of the World was more extensive than the paper had acknowledged at the time, has been found dead, the British Press Association reported on Monday.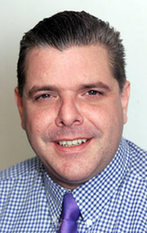 Former News of the World journalist Sean Hoare is seen in this undated handout picture released on July 18, 2011. [Photo/Agencies] 
Sean Hoare, a former News of the World show business reporter who said former editor Andy Coulson "encouraged" phone-hacking, "was discovered at his home in Watford, Hertfordshire, after concerns were raised about his whereabouts," the British Press Association reported. 
"The death is currently being treated as unexplained, but not thought to be suspicious. Police investigations into this incident are ongoing," Hertfordshire police said in a statement. 
British media reported that Hoare was dismissed while he was struggling with drugs and alcohol.   
Hoare "repeatedly expressed the hope that the hacking scandal would lead to journalism in general being cleaned up and said he had decided to blow the whistle on the activities of some of his former News of the World colleagues with that aim in mind," the Guardian reported Monday.
"He also said he had been injured at a party the previous weekend while taking down a marquee erected for a children's party. He said he had broken his nose and badly injured his foot when a relative accidentally struck him with a heavy pole from the marquee," the Guardian reported.
Hoare told the Guardian that he was not making money from telling his story.
Coulson denied that he was aware of the hacking at the paper, arguing that he had "never condoned the use of phone hacking and nor do I have any recollection of incidences where hacking took place".
Coulson was taken on by David Cameron as his communications chief in 2007, before he became prime minister.
Coulson quit his job with Cameron until the police launched their new phone-hacking investigation in January this year.
He insisted that he was innocent, but saying he had become a distraction for the prime minister.
Coulson left the paper in 2007 after one of its reporters was jailed for secretly listening to phone messages of royal household staff to get scoops on the Queen's family.