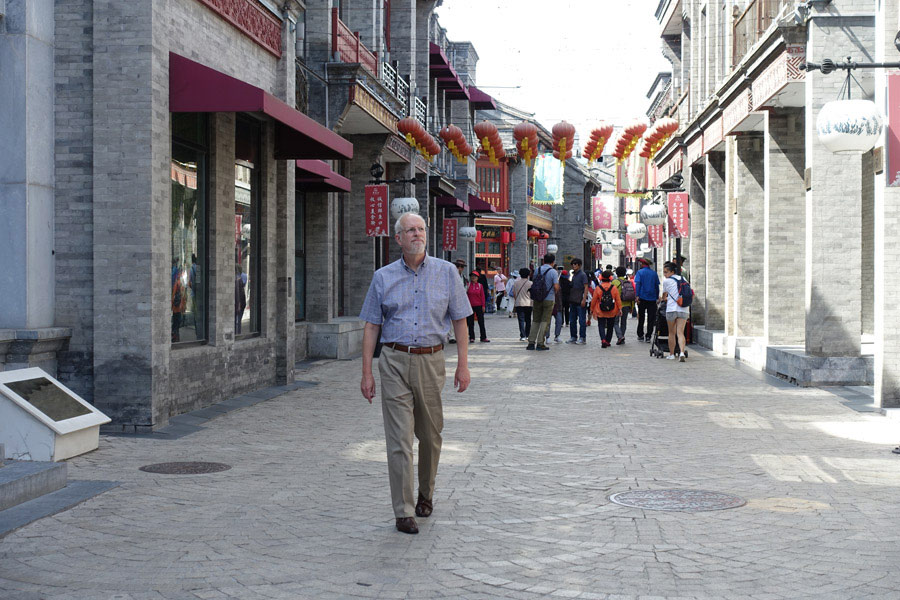 Einreinhofer, who has travelled all over the country in the past 25 years, wishes to show his viewers that the "Chinese people are just like us."
"I want them to know that it is these people who changed the Chinese culture, and in their own ways revolutionized the society. I also want people to know that they were people like us; they all got up in the morning to go to work. If their children were sick, it was going to be a tough day. I want the China story to be out there, to be understood and appreciated by the society, the people and the culture.
But I also want them to sense the universality of these stories, that in fact, I could go anywhere in the world in any language to tell these stories. They are going to want to know about these stories and these people," Einreinhofer told China Daily website on Sept 7 while he was filming at Prince Gong's Mansion in Beijing.