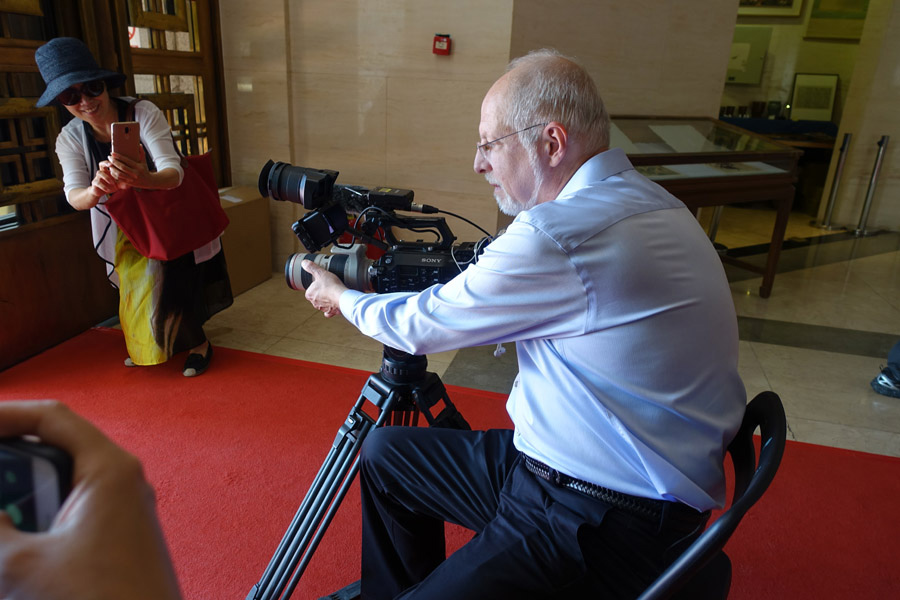 "If you have compelling characters, if you have apathetic characters, if you can tell a story, you can draw people in. Once you've drawn them in, you can start to learn the fine part of the story. From one person, you start to learn China from different aspects of history, of culture and the society. That I think it's a lot less scary, lot less confusing than 5,000 years of history."
Apart from filming inside the studio, the program is also shot in the artists' former residences, art galleries, Beijing Opera theater and museums to present the audience with immersive traditional Chinese culture and art experiences.
With close cooperation and attachment to the Chinese culture, Einreinhofer's most recent project is a one-hour Public TV documentary Shanghai: 1937, released in 2018.
He was also series producer of Beyond Beijing, a four-part documentary series tied to the 2008 Beijing Olympics, which was seen in 43 countries.