Day 25 of the 12th lunar month - 6 days until the Spring Festival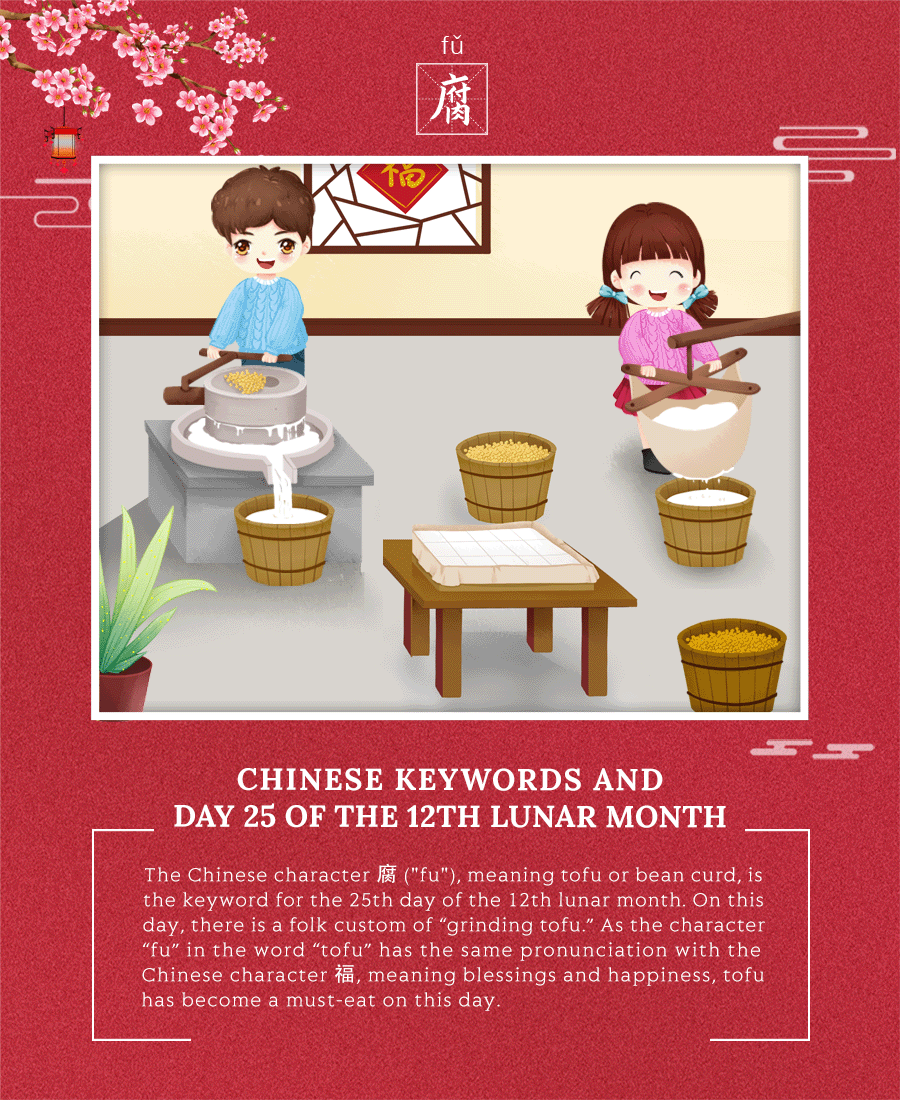 The Chinese character 腐 ("fu"), meaning tofu or bean curd, is a keyword for the 25th day of the 12th lunar month. This year, it falls on Jan. 16.

On this day, there is a folk custom of "grinding tofu." As the character "fu" in the word "tofu" has the same pronunciation with the Chinese character 福, meaning blessings and happiness, tofu has become a must-eat on this day. Chinese people have a strong affection for auspiciousness during the Spring Festival, so the pursuit of good luck is a constant theme throughout both the 12th and first lunar months of the year.
Read more about Spring Festival countdown customs:
Day 24 of the 12th lunar month - 7 days until the Spring Festival
Day 26 of the 12th lunar month - 5 days until the Spring Festival