Day 28 of the 12th lunar month - 3 days until the Spring Festival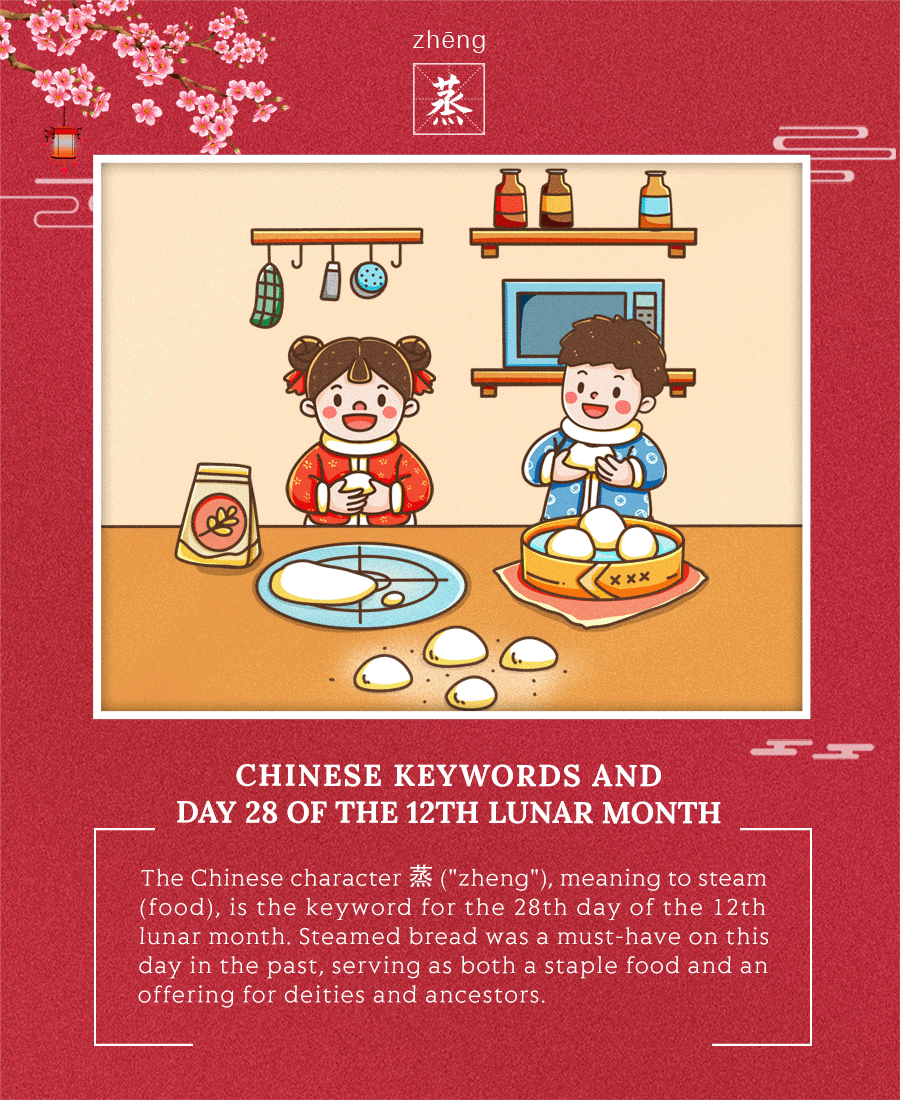 The Chinese character 蒸 ("zheng"), meaning to steam (food), is a keyword for the 28th day of the 12th lunar month. This year, it falls on Jan. 19.
Steamed bread was a must-have on this day in the past, serving as both a staple food and an offering for deities and ancestors. In northern China, families usually make a large batch of steamed buns, freeze most of them, and eat the rest during the Spring Festival when meeting up with friends and family. The small dough balls on the steamer grow bigger and rounder, symbolizing wealth and auspiciousness. At the same time, the steam curling up in the pot also represents the auspicious meaning of "flourishing day by day."
Read more about Spring Festival countdown customs:
Day 27 of the 12th lunar month - 4 days until the Spring Festival
Day 29 of the 12th lunar month - 2 days until the Spring Festival