Day 27 of the 12th lunar month - 4 days until the Spring Festival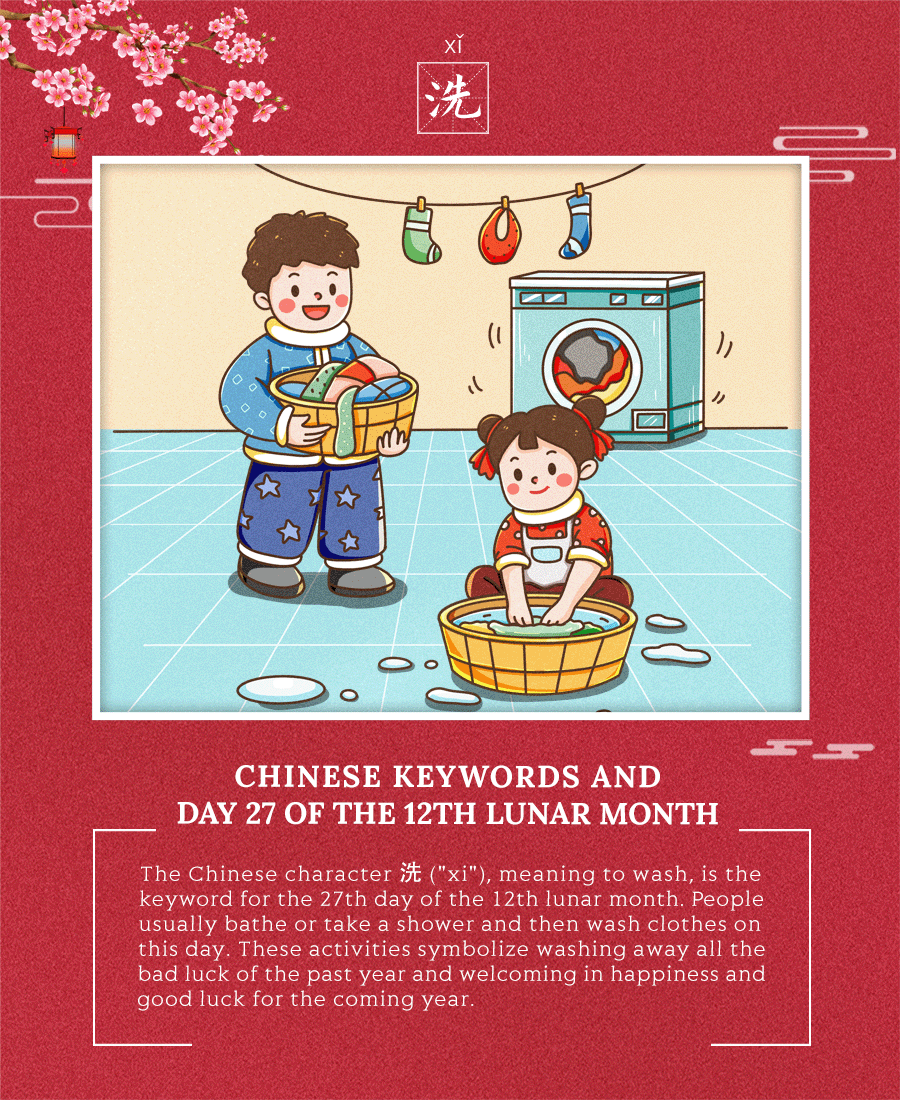 The Chinese character 洗 ("xi"), meaning to wash, is a keyword for the 27th day of the 12th lunar month. This year, it falls on Jan. 18.
People usually bathe or take a shower and then wash clothes on this day. These activities symbolize washing away all the bad luck of the past year and welcoming in happiness and good luck for the coming year. It is believed that this will separate people from the suffering and unhappiness of the past and prevent them from following people into the new year.
Read more about Spring Festival countdown customs:
Day 26 of the 12th lunar month - 5 days until the Spring Festival
Day 28 of the 12th lunar month - 3 days until the Spring Festival