"I am confident that China and the EU can properly solve their solar panel trade dispute through clear communication between the two parties," said Gao Jifan, chairman and CEO of Trina Solar (TSL), during the Summer Davos 2012 held in Tianjin.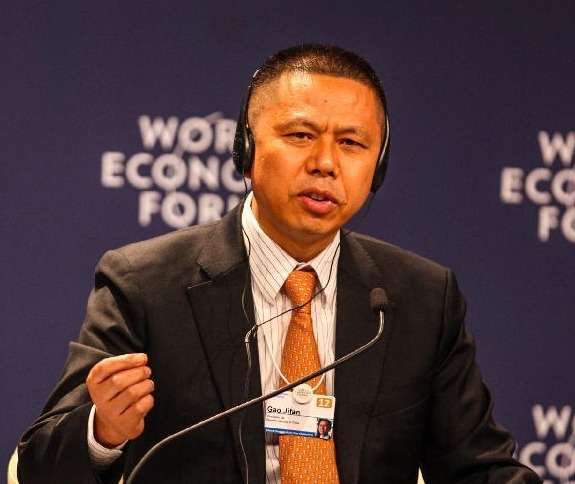 Gao Jifan, chairman and chief executive officer of the Trina Solar, a leading solar company in China, addresses the interactive session on Exploring New Frontiers of Growth during the World Economic Forum Annual Meeting of the New Champions 2012 in Tianjin, north China, Sept. 11, 2012. The Annual Meeting of the New Champions 2012 opened here on Tuesday with the theme of "Creating the Future Economy".[Photo/Xinhua]
Though the EU has decided to investigate the suspected dumping of solar panels by Chinese producers, it has yet to make a final decision regarding the matter, Gao said. In addition, there should not be any form of trade protection between China and the EU as both sides are trying to cope with the problem, he added.
China now should think about how to realize the sustainable development of its solar panel industry and better explore its domestic market in order to compete with photovoltaic (PV) enterprises from other countries- which can in turn support the global solar panel sector, said Gao.
It is of the utmost importance that China develops its solar panel industry as to make this type of energy become cheaper than that gained from traditional resources. This will, in the end, benefit all human beings. However, the EU's anti-dumping measures against Chinese PV companies have impeded the development of the industry, Gao said.
On Tuesday, the Chinese government sent a delegation to Europe to discuss the current trade friction over solar panel imports with the EU.
Last Thursday, the European Commission launched an anti-dumping investigation regarding the import of solar panels and their key components from China.
According to a statement issued by the Commission, the charge was initiated by EU ProSun, an industry association, on July 25 2012. ProSun claimed that solar panels and their key components imported from China enter the European market at prices below market value.
China exported around 21 billion euros ($26.99 billion) worth of solar panels and their key components to the EU in 2011, according to EU statistics.