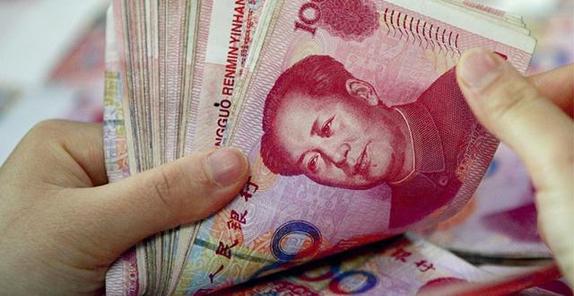 A bank clerk counts Chinese one-hundred yuan banknotes. [File photo]
New Zealand's central bank has announced plans to introduce renminbi as one of the country's foreign currency reserves.
New Zealand thus becomes the second country after the UK to introduce the Chinese currency as a reserve currency.
The RMB will become the second largest reserve currency with a 20 percent weight, second only to the Australian dollar, which currently holds a 22 percent weight.
Meanwhile, the US dollar slid from top spot with 31 percent into third place with a 12 percent weight.
The New Zealand central bank says the weight of each foreign reserve currency is decided by the volume of the country's bilateral trade with New Zealand.
Last year, China became New Zealand's biggest trading partner and biggest export market with total bilateral trade hitting a record high of over 18 billion New Zealand dollars.