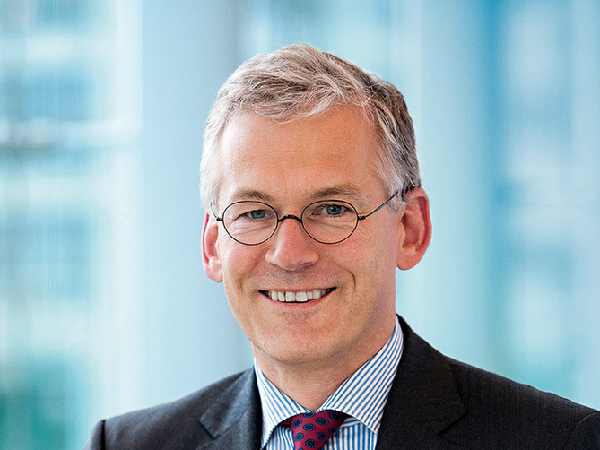 Frans van Houten. [File photo]
Frans van Houten
Chief Executive Officer of Royal Philips. He joined Royal Philips in 1986 and has held multiple senior global leadership positions across the company, including Co-CEO, Consumer Electronics and CEO, Philips Semi-conductors, before successfully leading the spin-off as CEO of NXP Semi-conductors. Member of European Round Table of Industrialists and Vice Chairman of the Philips Lighting Supervisory Board.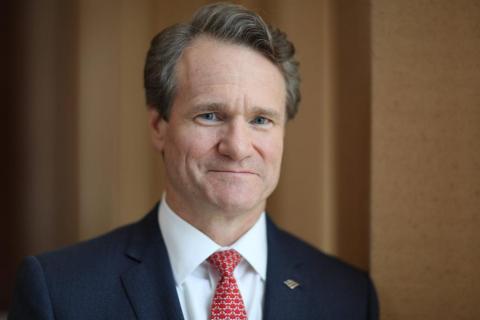 Brian T. Moynihan
Brian T. Moynihan
Chairman of the Board and Chief Executive Officer, Bank of America. Chair: CEO Health Care Task Force, Business Roundtable; Financial Services Forum (Global SIFI Banks); Supervisory Board, The Clearing House. Corporation Trustee, Brown University. Member, Museum Council, Smithsonian's National Museum of African American History and Culture.
Sharmeen Obaid-Chinoy
Sharmeen Obaid-Chinoy
Documentary filmmaker. Has made over a dozen films in over 10 countries. Films include Saving Face, Transgenders: Pakistan's Open Secret and Pakistan's Taliban Generation. Recently completed work on first two documentary features Song of Lahore and A Journey of a Thousand Miles: Peacekeepers. Work has aired on channels including, HBO, CNN, PBS, Channel 4, CBC, Arte, SBS and the Discovery Channel. 2012, set up independent production house SOC Films, Karachi, which specializes in producing investigative and socially motivated content. Also spearheads Pakistan's first film animation production house, Waadi Animations, which produced Pakistan's first animated film, 3 Bahadur. Named: to list of 100 most influential people in the world, Time Magazine (2012). Recipient: Academy Award; Emmy Award; Hilal-e-Imtiaz, for services to arts and culture, Pakistan (2012); Queen Elizabeth II Diamond Jubilee Medal, for work in the field of documentary films, Canada (2013); Crystal Award, World Economic Forum (2013); Asia Game Changer Award, for making a positive difference for the future of Asia and the world, Asia Society (2014).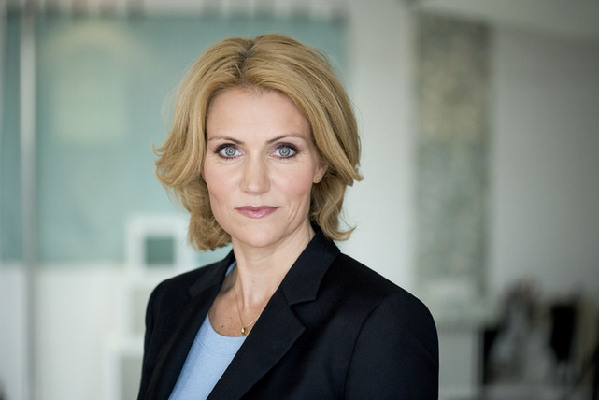 Helle Thorning-Schmidt
Helle Thorning-Schmidt
Master's in Political Science, University of Copenhagen; Master's in European Studies, College of Europe, Bruges. Career in public service. Has been deeply engaged with a range of significant national, European and global issues. Formerly: International Adviser, Confederation of Trade Unions; 1999-2004, Member of the European Parliament; 10 years as member of Danish Parliament and Leader of the Social Democratic Party; Prime Minister of Denmark, leading a coalition government from 2011 until 2015, successfully steering Denmark through a difficult period of transition after the global financial crisis. Currently, Chief Executive Officer, Save the Children International; oversees humanitarian and development programmes that reach 55 million children in around 120 countries. Save the Children has 25,000 staff, working in some of the most difficult and challenging contexts in the world, and an annual budget of over $2 billion. Member of the Board, international advisory groups and think-tanks, including: European Council for Foreign Relations; International Crisis Group; Schwab Foundation for Social Entrepreneurship; Every Woman, Every Child Global Strategy UN Advisory Group; Scaling Up Nutrition Movement; Centre for Global Development European Advisory Group.
Meg Whitman
Meg Whitman
Bachelor's degree, Princeton University; MBA, Harvard University. Has held executive-level positions at Hasbro, FTD, Stride Rite Corporation, Walt Disney Company and Bain & Company. Former President and Chief Executive Officer, eBay. With HP: former Chairman, President and Chief Executive Officer, Hewlett-Packard Company: currently, President and Chief Executive Officer, Hewlett Packard Enterprise; Chairman, HP. Member of the Board: Procter & Gamble Company; SurveyMonkey.