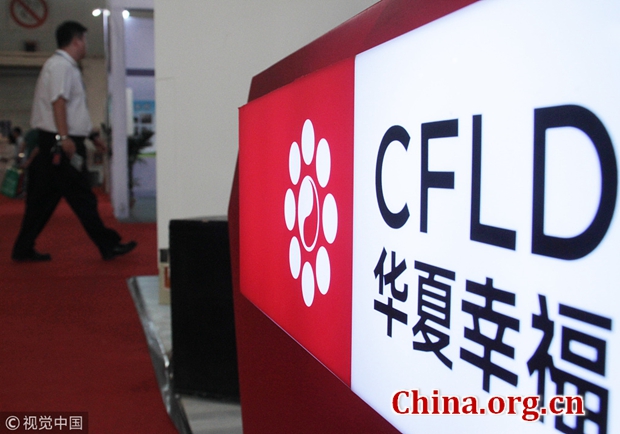 On October 26, China Fortune Land Development Co., Ltd (CFLD) (600340.SH) announced its financial results for the first three quarters of 2018. The company generated a strong operating income of 45.14 billion yuan, an increase of 46.14 percent year-on-year. Its net profit rate reached 17.45 percent and deposits received totaled 152.5 billion yuan.

The first three quarters of the year saw the signing of a total of 17 new Public-Private-Partnership (PPP) cooperation projects. These included 14 New Industry Cities projects and three Industry Towns projects; 13 of these are located outside the Beijing-Tianjin-Hebei region. According to financial report, real estate sales outside the Beijing-Tianjin-Hebei region covered an area of 4.43 million cubic meters, accounting for 46 percent of the total, an increase of 90 percent year-on-year. The share of sales for the first three quarters in the regions surrounding the major cities of Nanjing, Zhengzhou and Hangzhou were 13 percent, 11 percent and 7 percent, respectively.
Revenue of CFLD's industrial parks amounted to 5.6 billion yuan in Q3. The company also generated a positive net cash flow for the second straight quarter, with its sales return completion rate reaching 59 percent, compared to 46 percent in the first half of this year.
On July 10, CFLD's controlling shareholder, China Fortune Land Holding Co. Ltd., signed a Share Transfer Agreement and a supplemental agreement to it with Ping An Asset Management and Ping An Insurance, through which Ping An Insurance planned to transfer 582,124,502 shares (19.7 percent of total equity). At present, corresponding shares have been transferred. Two weeks later, CFLD and Ping An Insurance signed the Ping An Insurance (Group) Company of China and China Fortune Land Development Co., Ltd Strategic Cooperation Framework Agreement.
The comprehensive cooperation deal makes CFLD an important strategic synergy enterprise of Ping An Insurance. The two sides will strengthen cooperation in such areas as integrated financial services, New Industry Cities and coordinated development of emerging industries.
CFLD has received an AAA credit rating from many of China's top-level agencies, such as China Cheng Xin International Credit Rating Co. Ltd, United Ratings and Golden Credit Rating International Co. Ltd. During the third quarter, CFLD received a BB+ rating from Fitch Ratings, with its outlook considered stable.