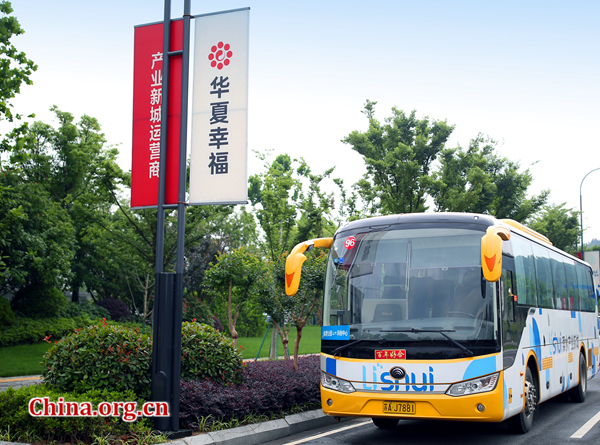 According to the 2018 Business Briefing released by China Fortune Land Development Co., Ltd (CFLD) (CFLD, 600340.SS) January 16, the company continued to maintain steady growth last year, with contracted sales totaling 163.477 billion yuan.

The three major components of the total contracted sales - industrial park settlement income, real estate development contract sales, and other businesses (property and hotels, etc.) - all rose significantly. Among the three categories, "other businesses" (property and hotels, etc.) increased by 32.76 percent year-on-year.
Total sales area in 2018 reached 15.0223 million square meters, an increase of 57.56 percent year-on-year.
According to the briefing, outside the greater Beijing region, the company's annual sales area stood at 7.7412 million square meters, accounting for 51.53 percent of the total, an increase of 144 percent over the previous year.
In terms of regional structure, the figures for greater Nanjing, greater Zhengzhou, greater Hangzhou, greater Hefei, greater Wuhan reached 11 percent, 17 percent, 8 percent, 5 percent and 4 percent respectively. The Zhengzhou contribution became a new performance growth pole after Nanjing and Hangzhou. Meanwhile, greater Hefei and Wuhan regions have also begun to make a positive contribution.