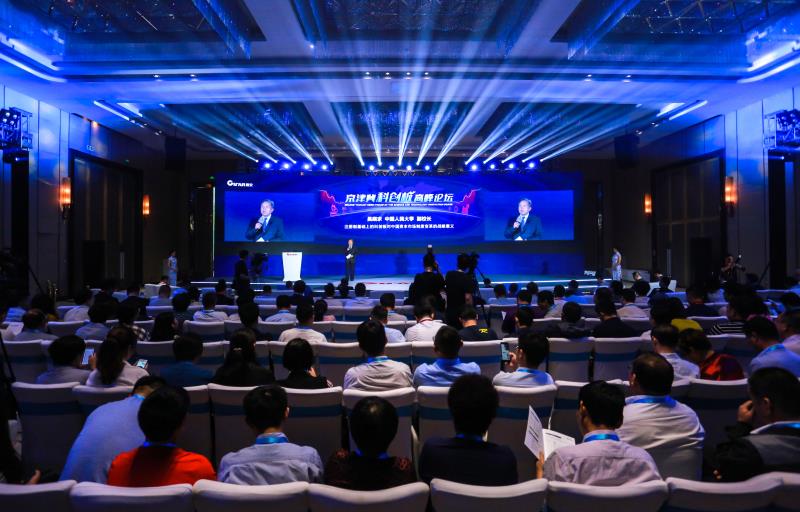 The Beijing-Tianjin-Hebei Forum of the Science and Technology Innovation Board (STIB) was held in Langfang, Hebei province on May 17, jointly hosted by the provincial Industry and Information Technology Department and the People's Government of Langfang Municipality.

Around 300 participants – regulatory officials, financial experts as well as representatives of financial institutions – came together to interpret STIB-related policies, discuss the cultivation mechanism of the STIB in the Beijing-Tianjin-Hebei region, and build an interactive platform for high-tech companies and capital.
The forum was held as China is preparing for the launch of a new science and technology innovation board that aims to leverage financial reforms in a bid to advance the development of the high-tech sector and to boost the transitioning economy.
The new sci-tech innovation board, first proposed in late 2018, is considered important to optimize China's multi-tiered capital market system and crucial to improve national competitiveness in future development.
In January 2019, the national securities watchdog issued a guideline on the implementation of the STIB at the Shanghai Stock Exchange, a major move to promote the integration of Internet, big data, cloud computing, artificial intelligence and manufacturing sector.
Against this backdrop, Hebei province has pursued an innovation-driven growth development strategy, facilitating its development environment for sci-tech companies and enhancing technological innovation so as to achieve high-quality development.
Gu'an county has become one of the representative areas due to its remarkable achievements in economic development. Over the past 16 years, the formerly-impoverished county has been transformed into a new industrial city with a GDP reaching 27.49 billion yuan (about US$3.98 billion) in 2018.
The county has established an array of industrial clusters in such fields as aerospace, biomedicine, high-end equipment, e-commerce and productive services, aiming to realize rapid regional economic growth in an all-round way.
Sun Lina, head of Gu'an county, said 2019 had been designated as "enterprises year", explaining, "we will step up efforts to build a good investment environment so as to enable more entrepreneurs to invest here."
She pointed out that the county had issued more than 10 policies to support innovation, attract talents and provide financial assistance for the development of small and medium-sized companies. Moreover, eight industry funds totaling 20 billion yuan (about US$2.89 billion) had been established to support enterprise development.
Techcode CEO Tang Liang stressed that Gu'an had created a very good foundation for the development of high-tech companies, such as financial, talents and technology transfer platforms. "This is a good start for innovative development," he added.
Located around 50 kilometers south of central Beijing, this unique geographic advantage has enabled the county to take full advantage of the increasing opportunities brought about by the integrated development of Beijing-Tianjin-Hebei region, the construction of the Xiong'an New Area and the operation of Beijing's new international airport in Daxing district.
Gu'an, together with China Fortune Land Development Co., Ltd. (CFLD), developer and operator of Gu'an New Industry City, are now planning to launch the Beijing South Science and Technology Innovation Valley, which is expected to cover 6.4 square kilometers and is designed to cultivate sci-tech companies eligible to be listed on the STIB.
According to information released at the forum, the development of Beijing South Science and Technology Innovation Valley is adopting four key strategies - recommending those qualified companies to be listed on the STIB; attracting companies in Beijing and the surrounding areas with great potential to be listed on the STIB to set up branches in the valley; offering funding for those matching the orientation of the STIB so as to help them to settle in the valley; establishing some high-tech companies owning core technologies and independent intellectual property rights, and ensuring their potential to be listed on the STIB in the next five to 10 years.
A series of achievement are targeted by 2025 in the development of the valley. It is expected to have 10 STIB-listed companies, dozens of international technological innovation platforms, hundreds of technological service companies, high-growth companies, a tax volume of over ten billion yuan (about US$1.45 billion), thousands of high-tech companies and emerging products, revenue of more than 100 billion yuan (about US$14.48 billion), and thousands of patents, high-level talents and market entities.