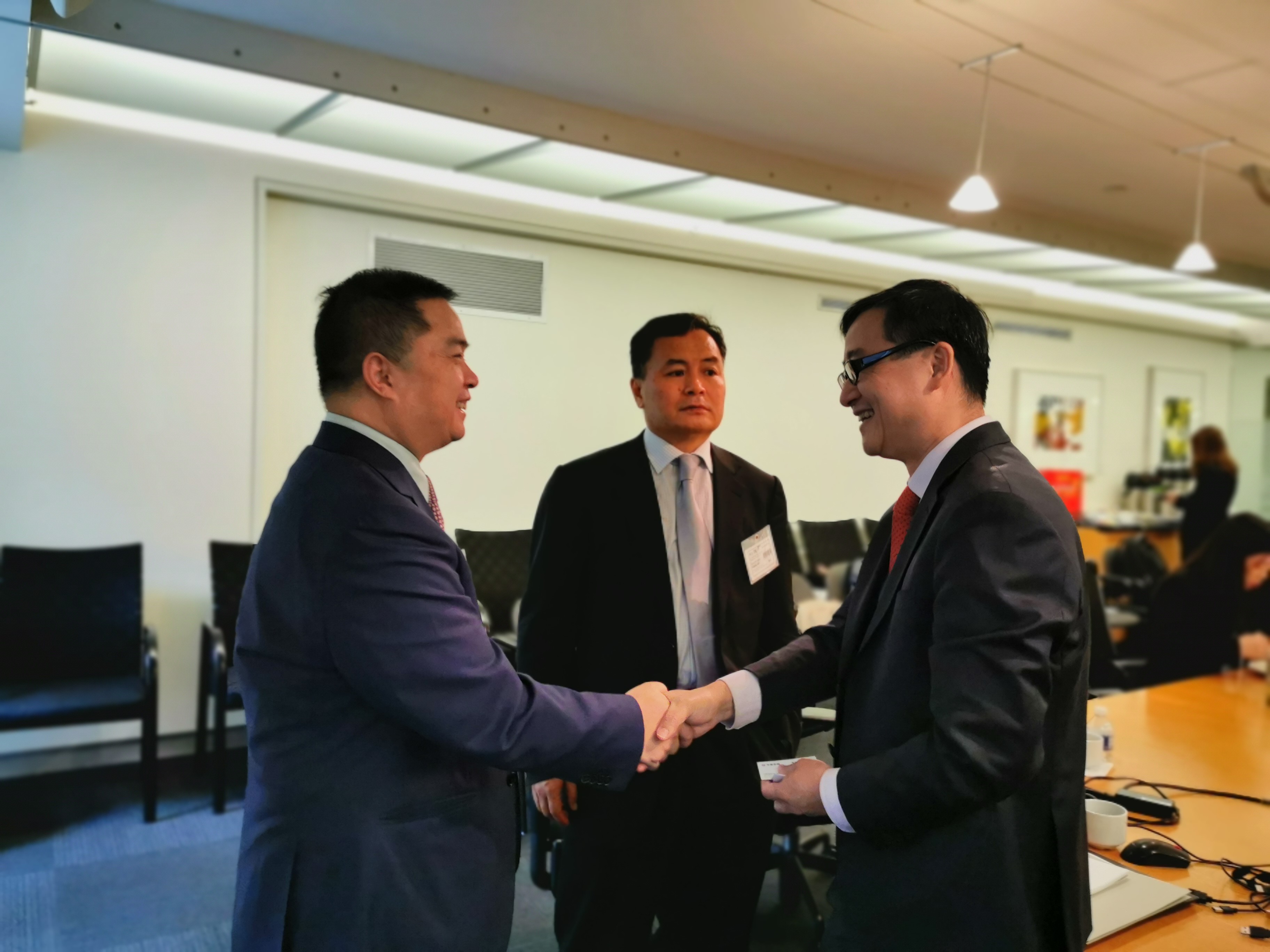 At World Bank invitation, China Fortune Land Development (CFLD) Co Ltd. participated in an experience-sharing conference on the "Chinese PPP model," as sole representative of Chinese social capital promotion via PPP, at the World Bank headquarters in Washington D.C., on Sept. 18 (local time).

The conference was jointly organized by the World Bank and the China Public Private Partnerships Center.
Many officials and experts were present, including Jason Zhengrong Lu, director of the Global Infrastructure Facility (GIF) of the World Bank, Chiaki Yamamoto, senior expert of the World Bank PPP Project, David Duarte Arancibia, senior World Bank expert in charge of infrastructure finance and PPP project guarantee and Xianyong (Eric) Gao Chartered Financial Analyst of the International Finance Corporation (IFC).
Zhang Shufeng, CEO of CFLD, introduced the innovations and practices of the developmental PPP model of the company's New Industry City project, whose high relevance was recognized by the World Bank and relevant international organizations present at the conference.
Zhang said that the developmental PPP model of the New Industry City was a comprehensive solution to address the difficulties plaguing China's county economic development. Designed by CFLD, this market-oriented innovative PPP model is adjusted to Chinese conditions, drawing on the experience of developed countries. Its major significance was to strengthen systematic weaknesses in backward areas and enable them to achieve leapfrog development.
Jason Zhengrong Lu, director of GIF, expressed his appreciation for the achievements of the developmental PPP model being undertaken by CFLD in its New Industry City project.
According to Joao Reye Sabino, head of GIF investment, a large amount of its investment currently goes to China' infrastructure construction, transportation and energy projects, and the amount is increasing year by year. In the future, GIF planned to strengthen communications with CFLD in related fields.
Yang Yingming, executive director for China at the World Bank Group, pointed out that the organization had recently been paying more attention to the changes in the role of the government and the market in the process of urbanization in developing countries.
According to Yang, the developmental PPP model of New Industry City created significant changes in China's traditional model of government investing in city construction. The World Bank believed the model would facilitate its investment and support for urbanization and infrastructure construction in underdeveloped regions in China.