China's first "smart" ship embedded with a domestically-developed intelligent navigation system made its debut in Shanghai Tuesday.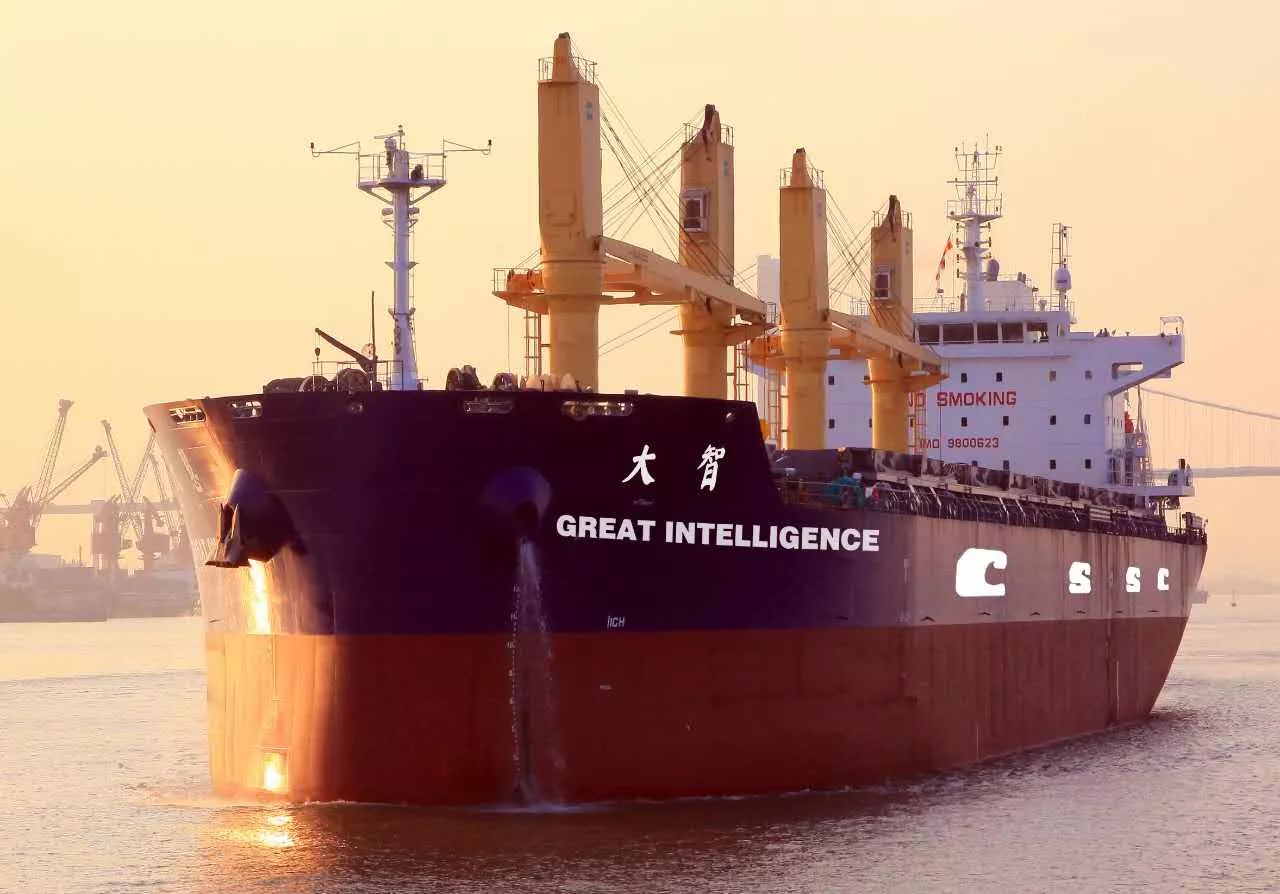 The 179-meter-long ship, Great Intelligence, is 32-meters-wide and 15-meters-high, with a maximum loading capacity of 38,800 tonnes. It is installed with SOMS, a China-Developed marine system with autonomous learning ability and intelligent operation system. It can analyze real-time navigation and meteorological data, pick the best routes and alert the crew to hidden dangers in advance.
Developed by China State Shipbuilding Corporation (CSSC), Great Intelligence will be used by Sinotrans Shipping to transport coal and salt between China, Australia and Southeast Asia.
"Great Intelligence will become smarter as it accumulates more data," said Qiu Bohua, with the Systems Engineering Research Institute of CSSC. "Not only can it spot dangers and system bugs, it also can lower transport costs and raise efficiency."
Technical performance of the ship has reached advanced levels, and it has passed official assessments by the China Classification Society and Lloyd's Register of Shipping.
"It shows that China has taken the lead in merchant ship design and construction," said Sun Feng, vice president of China Classification Society. "The smart ship has also laid solid foundations for unmanned ship development."
Compared with Green Dolphin, an ordinary ship with the same capacity, Great Intelligence can improve propulsive efficiency by 3 percent and cut daily oil consumption by 4 percent.