Chinese President Xi Jinping attended the state memorial ceremony on Wednesday to mark the 80th anniversary of Nanjing Massacre.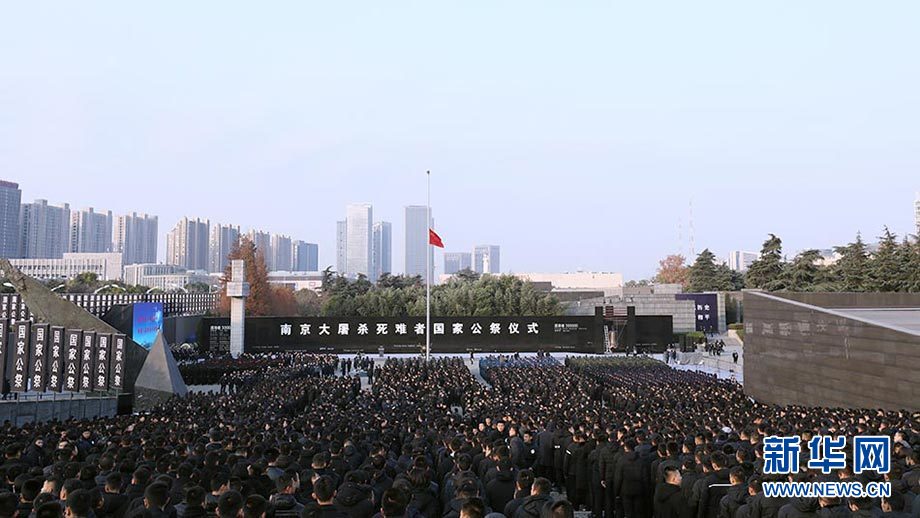 People pay tribute to the victims of the Nanjing Massacre at the Nanjing Massacre Museum in Nanjing, Jiangsu province, on Dec 13, 2017. [Photo/Xinhua]
Some other senior officials were also present at the ceremony held in the eastern city of Nanjing, Jiangsu province.
The memorial ceremony started at 10 a.m. Xi and the senior officials joined representatives of all walks of life at the ceremony and paid silent tribute for one minute to the massacre victims as sirens howled over the city.