After nearly 10 months of treatment in Changchun, capital of Jilin province, Tian Shiguang and his son Tian Hua have totally lost 150 kilograms.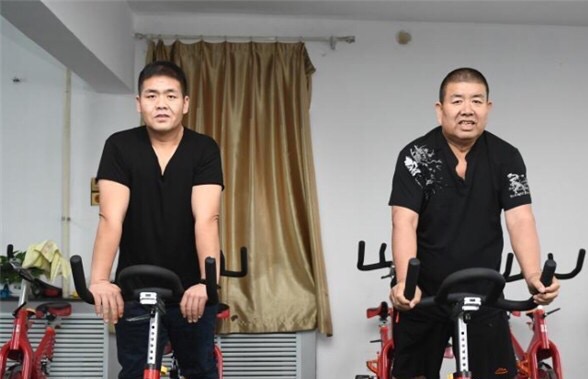 Tian Shiguang (R), 53, and his son Tian Hua, 29, exercise at a weight-losing hospital in Changchun, Dec 12, 2017. [Photo provided to chinadaily.com.cn]
In February, Tian, 53, and his son Hua, 29, left their hometown in East China's Anhui province and started their weight-loss program in Changchun.
At that time, their combined weight was over 350 kilograms.
Now the father has returned to work while his son continues treatment in Changchun.