Shanghai's historic Astor House Hotel near the Bund will close from Monday and become an exhibition and education base highlighting China's capital market.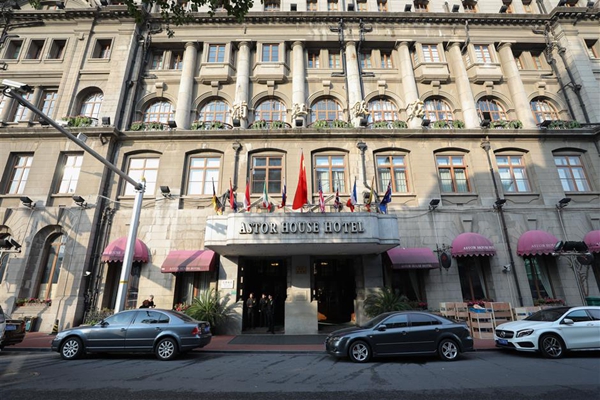 Shanghai's historic Astor House Hotel near the Bund. [Photo/SHINE]
The Shanghai Stock Exchange signed a leasing contract on Friday with Shanghai Hengshan (Group) Corp, owner of the hotel, also known in Mandarin as Pujiang Hotel. The exhibitions and training center will open to the public in 2018.
Management of the hotel told Shanghai Daily earlier this week that the hotel's banquet hall, cafe and all 116 rooms will be closed from January 1. A room reservation hotline also confirmed that the hotel was to undergo renovations and that rooms were available only till the end of this month.
A series of exhibitions on the development of China's capital market will be held in the century-old hotel, where the Shanghai stock exchange came into existence in 1990, the exchange said.
It will also be converted into a stock investor training and cultural exchange center of the stock exchange.
"The hotel symbolizes the memory of an era and witnessed the birth and development of China's capital market after China's Reform and Opening Up," said Wu Qing, chairman of the exchange.
The architectural appearance of the hotel will be retained, while the arrangement of future exhibitions will be conducted under the supervision and guidance of the local cultural heritage authority as well as experts, the exchange said.
The achievements of China's capital market since the Reform and Opening Up will be exhibited, along with a cultural exhibition about the stock exchanges of the Belt and Road countries. A "cultural corridor" about Shanghai's financial culture has also been planned.