China's first domestically-built polar research vessel and icebreaker "Xuelong 2" will be put in use next year, according to Science and Technology Daily.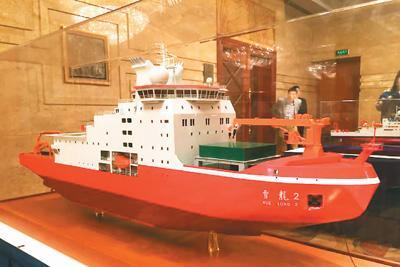 Construction of the vessel started in December 2016, the newspaper said.
"Xuelong 2" will be able to turn quickly, have high safety standards, and strong icebreaking abilities.
The vessel will be 122.5 meters long and 22.3 meters wide, with a displacement of 13,990 tonnes and a navigation capability of 20,000 nautical miles. It will also have two-direction ice breaking capabilities with both its bow and stern.
The vessel is jointly designed by the China State Shipbuilding Corporation Ltd and Finland-based Aker Arctic Technology.
"Xuelong" is currently China's only polar icebreaker in service. It was bought from a Ukrainian company in 1993.