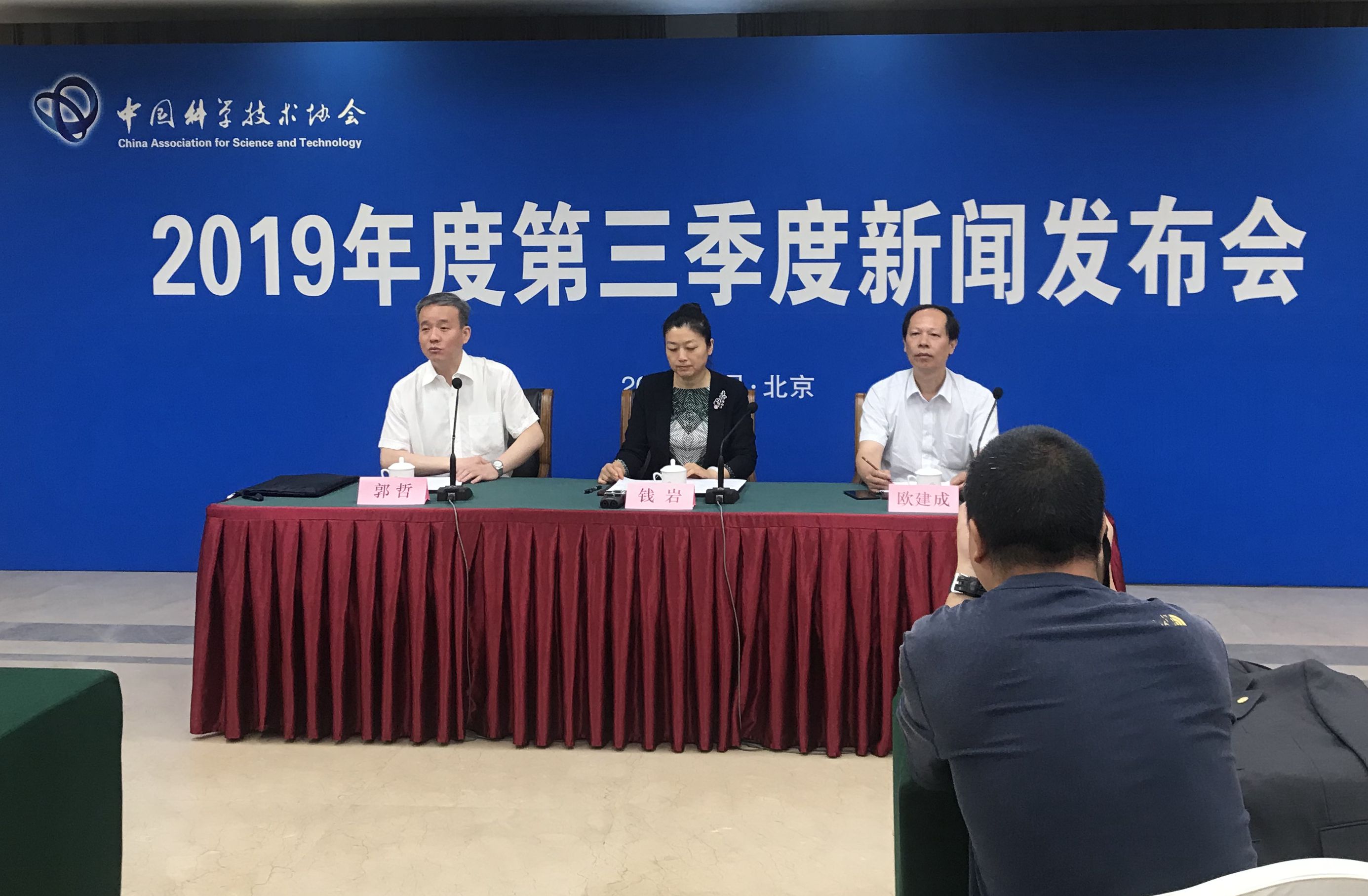 Co-sponsored by the China Association for Science and Technology (CAST), relevant Chinese ministries and commissions including the Ministry of Education, and the Government of the Macao Special Administrative Region, the 34th China Adolescents Science and Technology Contest will take place in Macao from July 20 to 26, it was announced on Thursday.
Adolescents and their tutors from 56 countries and regions will compete in this year's event, up from last year's 48, according to Qian Yan, vice director of CAST's Children and Youth Science Center speaking at a press conference in Beijing.
The contest is seeing increasing participation from the Belt and Road countries, with the number of participating countries rising from last year's 25 to 33, Qian added.
After a series of evaluations including on-the-spot Q&A sessions, a panel of judges will select winners of the first, second and third prizes, as well as for almost 30 special awards.
To further inspire scientific enthusiasm among young people, the contest will also provide participants with opportunities to meet famous scientists. It will invite prominent scientists to deliver keynote speeches at the opening ceremony and organize contestants to watch a Nankai University-produced drama about famous chemist Yang Shixian, among other activities.
In addition, the contest will highlight various science and technology exchange and experience activities, including the 2019 International Forum on Science Education, an exhibition of excellent children's sci-fi paintings, public open days, workshops for science and technology teachers and international youth science and technology exchange activities.
At the 2019 International Forum on Science Education, experts and scholars from both home and abroad will share their ideas and experiences on youth science education.
Participants will also visit state key laboratories hosted by Macao's institutions of higher education and the Macao Museum.
At Thursday's press conference, it was also announced that the 2019 Youth Science Camps on Campus, another joint initiative of CAST and the Chinese Ministry of Education, opened on July 7 and will last until July 24.
About 11,200 secondary school students, together with 780 teachers, from the Chinese mainland, Hong Kong, Macao and Taiwan will join the 68 campus science camps set up across China.
Campers will visit state key laboratories and corporate R&D centers, listen to lectures by academicians and experts, and take part in scientific explorations.
It was also announced that the China Science and Technology Museum will hold its Scientific Night 2019 activity September 12-16, October 1-7 and October 16-18.
Allowing public access to the museum at night, the activity will feature interactive scientific light shows, sci-fi concerts, big scientific experiments experiencing, scientific salons, scientific carnivals, sci-fi mystery unravelling, etc., said Ou Jiancheng, deputy museum curator.