A preliminary contest on telling China's stories was launched in Chengdu, capital of southwest China's Sichuan province on Aug. 1.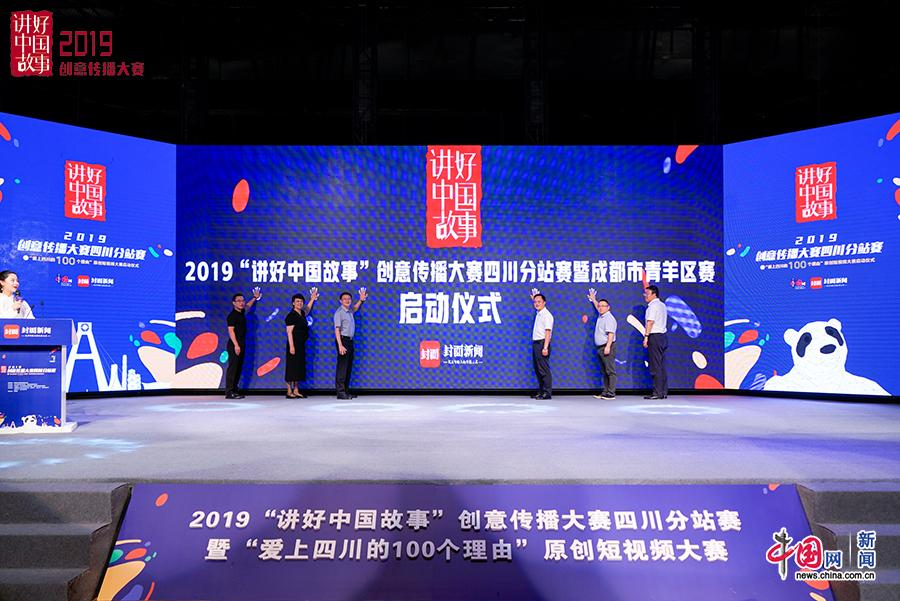 The event is part of the "Tell China's Stories" Contest 2019, aiming to share exciting stories from various Chinese cities, and further improve how the nation communicates with the world.
At the launch ceremony, Li Xiaojun, deputy head of the Publicity Department of the Communist Party of China (CPC) Sichuan Provincial Committee, said telling stories was an efficient way for China to communicate with the rest of the world. "Thus, we need to increase our abilities, and establish relevant platforms," he said.
Wang Xiaohui, editor-in-chief of the news portal China.org.cn, said it was a firm commitment of the organization to tell China's stories well and share Chinese values with the world. The contest is designed to reveal more compelling stories across China and promote innovations in communication, he said.
Chen Yan, deputy director of the Academy of Contemporary China and World Studies, a State-level think tank under China International Publishing Group (CIPG), also addressed the ceremony.
Chen said the academy had conducted theoretical research and overseas surveys focused on telling China's stories to provide both a theoretical and practical basis for the endeavor. "We have developed a professional and well-conceived scoring system for the contest, after extensive discussions with experts from the media industry and the academia," she said.
Qiu Ying, head of the Publicity Department of the CPC Qingyang District Committee in Chengdu, said the contest offered a good opportunity for the district and the city as a whole to share stories and showcase their distinctive charm.
Stories can be submitted to the organizer before the end of December for an online vote and jury consideration, said Fang Ye, chief editor of The Cover News, a media outlet based in Chengdu.
The ceremony also included speeches by Li Peng, deputy editor-in-chief of Sichuan Daily Press Group and CEO of Sichuan Cover Media Co., Ltd., and Shi Wei, regional president of Country Garden, a sponsor of the contest.
More than 200 government officials, college teachers and journalists in Sichuan participated in the event.
The "Tell China's Stories" Contest 2019 officially kicked off in Beijing on April 28. Overall, it will be launched in more than 10 regions across China. Chengdu is its sixth stop after Hubei and Hunan provinces, Chongqing municipality, Guangxi and Fujian provinces.
The Chengdu stop is organized by the CIPG, and co-hosted by China.org.cn, the Academy of Contemporary China and World Studies, The Cover News, as well as the CPC Qingyang District Committee and the Qingyang district government.