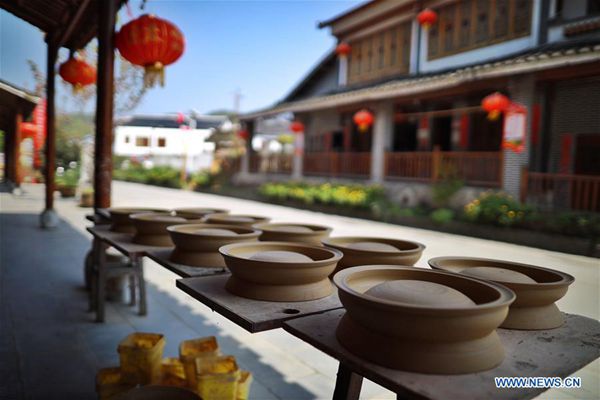 Reviving traditional crafts
Huamao village is also known for its 400-year-old ceramic industry, producing clay potter ware used as containers for Maotai, one of the most famous brands of Chinese liquor.
Mu Xiancai, a 52-year-old potter maker, founded his first pottery workshop in Huamao as the local government began boosting rural tourism in 2014. Mu's family has been making clay pottery for generations, which is now a local intangible cultural heritage.
"I do not want to lose our family traditional culture and skills, so I just stayed in the field," Mu said. However, to continue the ceramics business is not an easy decision for him. As the business in the past decades was slack, he had to put in all his savings and even borrowed 800,000 yuan (about US$120,000) to start the workshop. Facing such a heavy burden, Mu said he could not sleep at night at first.
Luckily, Mu's workshop soon became a popular tourist destination as he expanded his pottery shop into a farm stay integrating pottery-making experience, education, catering, and residence. People can purchase pottery artworks and experience the fun of making ceramics with their own hands.
Mu said his business soon gain momentum, "It only took me two years to pay off all my debt, which could have taken 20 years in the past."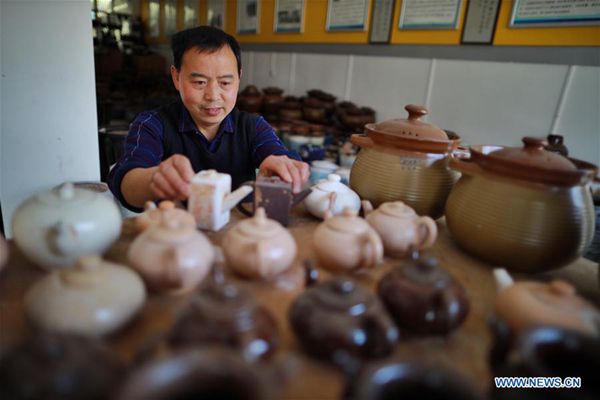 He said he uses an electric kiln instead of his old coal-fired furnace now, because President Xi urged the protection of local environment during his inspection in Huamao.
Mu still kept the old furnace. For him, the furnace, like the ancestral craft of pottery, has been passed down through generations and carried a sense of nostalgia that connects the past to the present. It has now become a place of interest for tourists too.