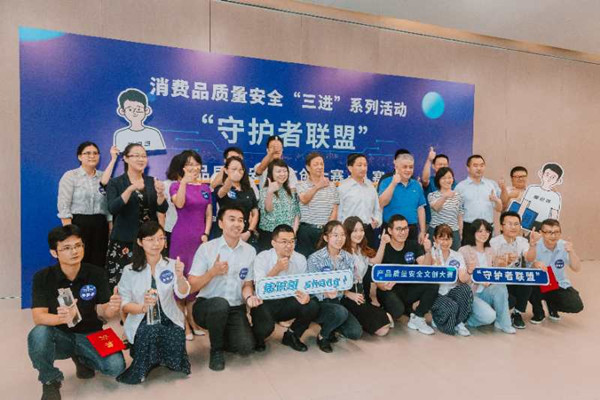 Creative writing may no longer be a vehicle exclusive to professional writers.
Engineers working for market regulation in Shanghai are depending on the knack to popularize their professional knowledge to ordinary people by means of simple, lively and understandable writing circulating among social media Wechat.
To promote the practices, Shanghai Institute of Quality Inspection and Technical Research (SQI) and Shanghai Caohejing Hi-Tech Park jointly organized a contest, entitled "Guardians Alliance - popularization of professional judgement on product qualities through creative writing".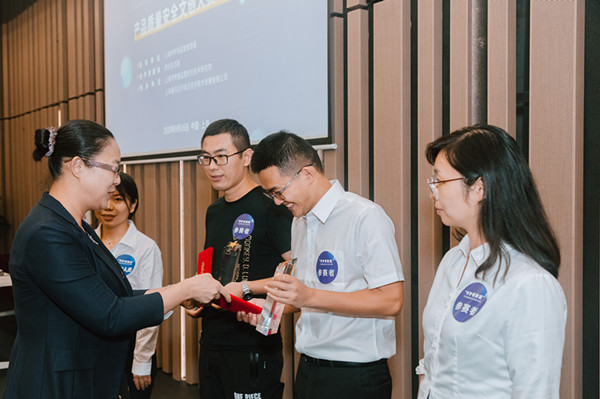 The final competition hosted on Sept. 16 was running with 10 finalists who had outperformed others among 80 articles submitted for a blind trial by August 31.
The articles, consisting of words, graphics and pictures, covered a variety of topics, like, virtual reality products, stainless steel cutlery and magnetic toys.
During the last round, the finalists were required to complete their articles in one hour after drawing lots among three topics: whether helmets are necessary for electronic motorbike drivers; how to ensure the safety of a Charge Pal (mobile power bank) and how to categorize the use of face masks.
Jiang Jianjun, an engineer from Institute of Quality Inspection of Light Industry and Chemical Products of SQI, received the top prize for his analytical article on whether N95 facial masks can be applied for medical use.
Li Sihui and Song Liu, also engineers of SQI, were runners-up with their articles being focusing respectively on safety concerns of Charge Pal and helmet use.
"We should share our professional knowledge with the general public in a simpler, livelier and more straightforward way. The technical jargon we have taken for granted is something that could confuse our customers," said Tang Rong, an official from Shanghai Municipal Bureau for Market Regulation.
However, despite the strong sense of humor presented in their articles, the contestants faced stringent requirements to guarantee the accuracy of their contents.
According to Tang, the writings, though creative, should rule out fabrications and sensationalism seeking to attract wider readership.
"Over the past three years since we started to popularize our professional knowledge to general public, all articles, including those from SQI, published in the Journal of Safety Information on Product Quality and our internal periodical, can be guaranteed as trustworthy," Tang added.
Jiang Shiliang, director of Shanghai Science Writers Association, appreciated the efforts taken to popularize professional knowledge on how to evaluate product qualities to schools, communities, suburban towns and rural villages.
However, he also noted that, despite the strenuous efforts taken to popularize the knowledge, the writing in some articles still needed further simplification, for which the association was more than willing to render a helping hand.
"Creative writing can transform abstruse reports into interesting stories, in which emotionless data can be demonstrated in more dynamic ways," said Wu Liming, director-general from the Shanghai Municipal Center for Health Promotion.